An escape into the extraordinary
3505 Pacific Ave.
Forest Grove, OR 97116
Local: (503) 992-9533
Elsewhere: (877) 992-9533
Contact Us
Happy 91st Birthday, Grand Lodge!
Freak Mountain Ramblers
Lynn Conover & Gravel
Prairie Dog Brain Trust
Joe McMurrian
Crown Point
Jake Ray & the Cow Dogs
Uncle B & Auntie E & J Dog
All day! Music at 3 p.m. |
Free |
All ages welcome
About Happy 91st Birthday, Grand Lodge!
Let's keep the rafters shakin' another 91 years, at least. Enjoy live music, food and drink specials and more. Book a room for the night to really make it a fun weekend.
** SCHEDULE **
All ages and free
3 p.m.: Uncle B & Auntie E & J Dog · Classic kids' music · Garage Door
5 p.m.: Jake Ray & the Cow Dogs · Alt. country rock · Compass Room Theater
5:30 p.m.: Crown Point · Indie rock · Garage Door
7 p.m.: Joe McMurrian · Blues · Pat's Corner
8 p.m.: Prairie Dog Brain Trust · Jamgrass hippie-tonk · Garage Door
8 p.m.: Freak Mountain Ramblers · Hilltop rock · Compass Room Theater
10 p.m.: Lynn Conover & Gravel · Alt. country · Ironwork Grill
About Freak Mountain Ramblers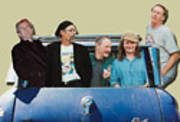 Portland's own Freak Mountain Ramblers bring a rollicking brand of rock 'n' roll, bluegrass, alternative country and country-blues to every show they play.
With a lineup including three members of the inimitable and notorious Holy Modal Rounders / Clamtones amalgamation of the '70s and '80s, Freak Mountain Ramblers has its roots in the underbelly of the alternative music scene that existed at that time, both in Portland and across the country. The Freaks have accumulated a loyal following in the Portland area by dependably creating beauty and bedlam at their live shows, and by producing CDs that successfully translate that energy and excitement to disc. Four lead singer/songwriters, each with a distinct character and approach to life and music, provide a dynamic show that packs the rooms with some of the most interesting music fans around.
The Freak Mountain Ramblers are veteran performers packing decades of experience. FMR members have been core musicians of the Holy Modal Rounders, Golden Delicious, the Clamtones, Richard Cranium and the Phoreheads, Prairie Dogs, Swingline Cubs, The Trail Band, and The Fly By Night Jass Band.
"... Freak Mountain Ramblers aren't your typical country western band. Not only have they chucked the slick yippie-ki-yay good looks of contemporary C&W singers for the haggard couture of mountain men, their lyrics have bizarrely warped the genre's storytelling. One song starts as a fable about two fighting neighbors and picks up speed until they have doused each other with gasoline. Strangely addictive and disturbingly fun, the song is sung in sweet tones and set to a galloping swing." - Portland Mercury
About Lynn Conover & Gravel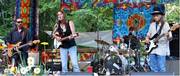 Gravel is led by Lynn Conover's hilltop vocals and Steve James Wright's honest guitar solos, while Bob Wadle and Lou Lozada make up the rhythm section of this electric quartet. Members of Gravel have been performing together in different bands around Portland for the better part of 15 years. Its eclectic style brings a unique sound to Lynn's original songs and covers.
About Prairie Dog Brain Trust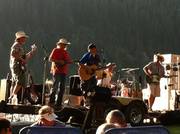 With the inspiration of good country living and the soul of the mountains, Prairie Dog Brain Trust brings their spicy version of Jamgrass/Hippie-Tonk. Powerful vocals, sweet harmonies and tasty instrumentals with a smooth back beat are just a few ways this band has been described. Drawing from their Deadhead-Country Boy roots these guys are all about having a good time and sharing good, fun music with good people.
About Joe McMurrian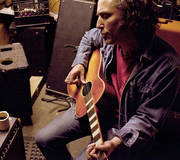 Joe McMurrian is a delta blues/roots songwriter based in Portland. His family is rooted in the hills of Oklahoma and the plains of Texas, and McMurrian grew up with America's old music deep in his ears. With the ability to infuse tradition with contemporary invention, he plays a rich amalgam of delta-style acoustic blues, roots, old-time, and original material -- all bearing his unique touch and delivery. He incorporates the delta slide over a fluid finger-style approach reminiscent of a Robert Pete Williams, Skip James or Bert Jansch with a rhythmic base out of R.L Burnside, Big Joe Williams and Roscoe Holcomb. McMurrian has been compared to such modern masters as Chris Smither and Kelly Joe Phelps, but he has a voice all his own and a bag of visions and sounds true to his own experience and delivery.
About Crown Point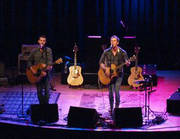 In the year since the band's inception, Portland's own Crown Point has toured in 40 states and 3 countries, including nationwide tours with Tyrone Wells and Andrew Belle. The Boise Weekly calls their music "sweet alt/rock with a swirl of pop on top."
About Jake Ray & the Cow Dogs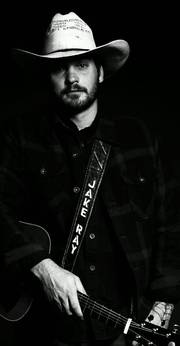 Singer songwriter Jake Ray has never stayed in one place long-but when a broke down truck left him stranded in Portland, OR he quickly found himself warmly welcomed into the vibrant music scene, playing a well rounded mix of mostly his own songs and a few covers of the music that has inspired him through the years. In traditional country style, his songs tell personal stories of heartbreak, hope, pain and redemption soaked with whiskey and the struggles of getting by. He has a way of taking you on an incredible journey with his lyrics and music-from the moments of rich, soul-touching sadness to the up beat rockabilly numbers where you are transported back in time to some roadside Honky Tonk dancing all your cares away.
Jake Ray - guitar/vocals
Tim Acott - bass
Paul Brainard - pedal steel
Ian Miller - lead guitar
Kevin Major - snare drum
About Uncle B & Auntie E & J Dog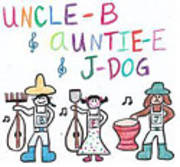 Uncle-B, Auntie-E, and J-Dog lived with friends and animals on their farm in Montana where they grew fruits and vegetables (eat them every day!) One day J-Dog told Uncle-B and Auntie-E about growing up on a farm in Oregon and hearing stories about a magical, musical instrument tree in that silly place. When winter came, Uncle-B, Auntie-E, and J-Dog decided to close up the farm in Montana and head west to gather some instruments up from the tree. They settled in Portland, OR where one of them teaches music in an elementary school, one of them is a scientist, and one of them is a professional musician and sells things. Sometimes they go back to visit their friends and animals on the farm in Montana and write songs around the campfire.
Map & Directions
Tags for this Event:
Music:
Groove/Jam
Americana
Blues
Property > Grand Lodge
Related content (tags):