3702 S.E. Hawthorne Blvd.
Portland, OR 97214
Pub: (503) 467-7521
Movie Line: (503) 249-7474 x1
bagdad@mcmenamins.com
85th Academy Awards Spectacular Bagdad
Hosted by REELTIME LIVE!
Featuring music by Halfwit Adlib
Sunday, February 24, 2013
2 p.m. doors, screening 4 p.m. |
Free |
Minor with parent or guardian
About 85th Academy Awards Spectacular Bagdad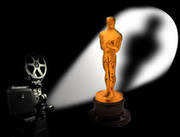 Walk the red carpet in your awards show finery. Have professional pictures taken of your fabulousness, with the option of purchasing your photos. Listen to some great music by Halfway Adlib. Watch the pre-show coverage by E! Entertainment television. Drink special sparkling cocktails. Play Academy Bingo. Have a chance to win prizes – like tickets to the Fade to Light Fashion Show or to the Big Night Dinner & Screening. Maybe even an overnight stay at the Crystal Hotel.
website:
About Hosted by REELTIME LIVE!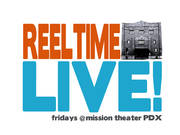 Bringing back the golden age of the theater-going experience, "Reeltime Live!" is a hilarious entertainment-filled variety show featuring the best of up and coming comedians, bands and entertainment personalities. Airing before and after film, television and special screenings, "Reeltime Live!" is sure to bring back the fun of going out again. Leave your DVR's at home and we'll see you at the movies!
About Featuring music by Halfwit Adlib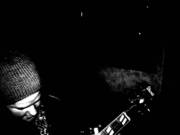 A duo consisting of two members (Libby Roach on guitar/vocals and Whityn Owen on drums) of the funk/jazz/rock group the Fractal Quintet.
Website:
Map & Directions
Tags for this Event:
Events > Family
Movie Types > All Ages
Property > Bagdad
Related content (tags):