at Crystal Hotel
303 S.W. 12th Ave.
Portland, OR 97205
Local: (503) 972-2670
Elsewhere: (855) 205-3930
Contact Us
John Phelan (of Truckstop Darlin') w/
Kris Stuart of Root Jack
Thursday, February 7, 2013
7 p.m. |
Free |
21 and over
Says Phelan: "Kris writes songs about America, working class America. He conjures up memories of simpler times when men built homes with their own sweat and blood."
About John Phelan (of Truckstop Darlin') w/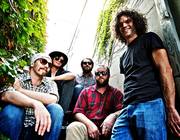 Truckstop Darlin' comes out of the amazing music scene of the Great Northwest, more specifically, Portland, Oregon. Despite being loud and thundering, Truckstop Darlin' wear their hearts on their sleeves; if Wilco grew up listening to Lucero's harder moments, it might sound something like this. Their live shows are a sweaty, fist-pumping riot soaked in cheap beer and whiskey and while most bands who fall under the alt-country umbrella focus more on the country part, Truckstop Darlin' keeps their amps turned up. These boys play honest, driving rock n' roll.
Check 'em out:
About Kris Stuart of Root Jack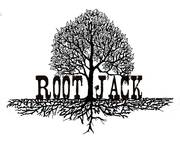 Common to the American life is the story of an un-educated man needing to support a family. When the man is in Appalachia, he might mine coal, and if it is Mississippi, he might have picked cotton. In the Northwest, those men might cut down trees.
Root Jack comes from those same Pacific NW woods, and sings of that universal desire to do right, but sometimes choosing wrong, often framed by mill town's and logging camps. There is a long tradition of the bohemian laborer that works during the day to support his family, then comes home at night to write songs, and often those songs are about his struggle.
Root Jack sings songs of that same struggle. Joy and exhaustion, satisfaction and disappointment, poor choices and the consequences of them.
Roots-rock, steeped in Truth.
Root Jack's In The Pines is the debut full-length produced and recorded by Jon Burbank (My Life in Black and White, ICANLICKANYSOB, Runaway Boys). If Cream had been listening to the Carter Family, instead of Robert Johnson, it might have come off like this. Kris Stuart (former of Moonshine Hangover), Kevin Cowan (former of Lewi Longmire Band, Dylan-Thomas Vance) and drummer Chris Hutton (former of Lewi Longmire Band, Wooden Nickle) are a tight, 70's rock inspired roots-music band.
Website:
Map & Directions
Tags for this Event:
Music > Americana
Property > Crystal Hotel
Related content (tags):