Saloon & Hotel
836 N. Russell St.
Portland, OR 97227
Saloon: (503) 282-6810
Hotel: (503) 335-8900
Contact Us
Lewi Longmire & The Left Coast Roasters
Mexican Gunfight
9:30 p.m. |
$8 in advance, $8 day of show |
21 and over
Buy Tickets
Tickets on sale now!
About Lewi Longmire & The Left Coast Roasters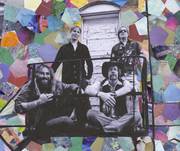 Lewi Longmire has built a reputation as Portland's multi-instrumentalist "go to guy." In the years since relocating to Portland from Albuquerque, New Mexico, he's been included on shows and recordings by many of the Northwest's finest bands and songwriters. He's worked with national acts Michael Hurley, Victoria Williams, Blue Giant/Viva Voce/The Robinsons, Dolorean, the Minus 5 and Tara Jane O'Neill as well as local luminaries Fernando, James Low, Denver, Pancake Breakfast, Quiet Life, Little Sue, Casey Neill, The Portland Country Underground, Michael Jodell and the Freak Mountain Ramblers.
More recently, though, Lewi has taken all the things he learned from working with these fine performers and has been spending his time leading a roots rock/americana band of his own, singing the songs he has written himself. The group owes much to the American tradition of good songs played with high energy, deep roots, and an unpretentious sense of fun. Their sound finds the connection between the basement feel of The Band, the raspy blue-eyed soul of Joe Cocker, the desert space of Giant Sand, the "without a net" deep space improvisations of the San Francisco ballrooms, the punk abandon of The Stooges and the quiet contemplation of Neil Young playing solo.
Helping Mr. Longmire achieve this sound are the Left Coast Roasters, an expanded version of his usual "power trio" with rotating members. Bill Rudolph (bass and vocals) played with the Crackpots and Little Sue for years, driving their home crowd into an energetic frenzy with his low tones. Ned Folkerth (drums) has toured the world over with many groups, including the midwest's Pinetop Seven, always laying down the perfect groove to cure whatever ails ya. The band has recently added guitarist Dan Eccles to their lineup. He has been bringing dreamy textures to Richmond Fontaine and rocking riffs to Fernando for years. Other guests may sit in, shenanigans are sure to ensue.
website:
About Mexican Gunfight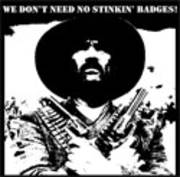 Mexican Gunfight is a rock band with a big and easy notion of what "rock" can do. Stylistic influences abound: blues grit, country lyricism, the soulfulness of gospel, a jam thrown in ... even tinges of Latin and jazz dot their sonic landscape. But the Gunfight doesn't lay claim to being a blues, country or gospel act ... they're really just a rock band.
The band's instinctive ability to play seamlessly together is perhaps one of the first things to impress, and betrays the band's experience: Mexican Gunfight's personnel have wandered the U.S. tour routes together for nearly a quarter century, in a half-dozen different outfits, thousands of shows and in hundreds of venues (not to mention a variety of interesting vehicles). Perhaps most notably, their incarnation as The Renegade Saints got regional acclaim and national attention back in the early '90s, but even then they were too rockin' to be a jam band, and definitely too free-form to be grunge.
Since that time the members of Mexican Gunfight -- individually and collectively -- have been notable fixtures in the NW music scene; there's a high probability that you have seen at least one of them playing at a bar, club, theater or festival over the last several years.
The Gunfight pays homage to acts as diverse as Neil Young, Hothouse Flowers, Willie Nelson, Santana, Glen Campbell and Little Feat while offering just as much stylistic variety in its originals. They borrow songs from their "ancestral" incarnations, including the Saints but also Kerosene Dream, The Strangers, Dixon, Tremor Guild and Nine Days Wonder. (Bassist Dave Coey -- a prolific songster in all of his bands since the '80s -- has recently popped out a few new tunes that the band quickly worked over live a few times and brought into the studio.)
The spirit behind Mexican Gunfight's music is - simply put - to consider everything fair game and have a blast rocking it up.
Al Toribio, guitar and vocals
Dave Coey, bass and vocals
Ned Failing, drums and vocals
Mike Walker, piano and organ
website:
Map & Directions
Tags for this Event:
Music:
Rock
Americana
Groove/Jam
Property > White Eagle
Related content (tags):