& Lola's Room
1332 W. Burnside
Portland, OR 97209
(503) 225-0047
crystal@mcmenamins.com
Monqui presents
Dawes
Dr. Dog
8 p.m. doors, 9 p.m. show |
$22 advance, $24 day of show |
All ages welcome
Buy Tickets
Tickets on sale now!
About Dawes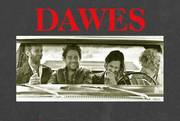 "The best rock 'n' roll is never preconceived," says Dawes' Taylor Goldsmith. "It's almost a country mentality: 'This is what we do. We write songs.' That's how it is for Dawes."
A self-described "American rock 'n' roll band," Dawes represent everything pure and true about that fundamental delineation, four talented friends making music together, fueled by a shared belief in the power of their songs. With Nothing Is Wrong, the Los Angeles-based band - singer/guitarist Goldsmith, his brother Griffin on drums, keyboardist Tay Strathairn, and bassist Wylie Gelber - continue to master their blend of singer/songwriter reflection with folk, country, and AOR-inspired arrangements, all ringing guitars, soaring harmonies, and heartfelt melodies. After spending much of the past two years on tour, songs like "Coming Back To A Man" and "Time Spent In Los Angeles" have a restless, unsettled quality evocative of life lived on the road. A collection of songs that expertly builds upon the template laid by 2009's extraordinary debut, North Hills, Nothing Is Wrong sees Dawes displaying staggering growth and evolution while still manifesting their distinctive, unforgettable voice.
"We didn't change up our approach too much and yet we were able to create something that I feel has a new identity from our first record," Goldsmith says. "It's definitely taking a step in a direction and at the same time, it's maintaining what it needs to maintain."
In 2009, Dawes emerged from the ashes of California combo Simon Dawes with North Hills, which drew instant acclaim for its rootsy revitalization of classic El Lay rock. And like any American rock 'n' roll band worth its salt, Dawes followed up by touring nearly non-stop. As a result, Goldsmith was only able to write during rare free moments, in the course of brief visits home or while crashing at a friend's for a few days. No surprise then that songs like "My Way Back Home" and "How Far We've Come" (featuring Griffin on lead vocals) are redolent of van fumes and road dust, rich with weariness and longing and restive reflection.
"Both of these Dawes records have been written in a one-to-two year span of time," Goldsmith says. "With North Hills, there was an 'I just want to go somewhere and experience things' quality. And then with this record, we're in the thick of going out and playing shows and being on tour."
Dawes took advantage of their situation by using the stage as a way to focus and arrange the new material. Songs got to live and breathe in front of an audience rather than in the hermetic confines of a rehearsal space.
"That helped the songs grow so much," Goldsmith says. "The songs became tighter, more aggressive even. The first record was written for a band that wanted to be a band, the second record was written by a band that was able to get on stage and explore things that we hadn't explored yet."
Goldsmith took a brief break from the band to record with friends and tourmates John McCauley of Deer Tick and Matt Vasquez of Delta Spirit as the collaborative supergroup Middle Brother, and in September 2010, Dawes reunited with producer Jonathan Wilson at his new Echo Park studio. A gifted singer/songwriter/musician in his own right, Wilson has proven a true kindred spirit whose vision and tastes are in perfect sync with the band.
"We're so lucky to know him," Goldsmith says. "It's really crazy how good he is at everything."
As with North Hills, Dawes opted to record Nothing Is Wrong live to 2" analog tape. Far from just an exercise in nostalgic authenticity, the band sees the more traditional technique as a way of focusing their energies and affirming their dedication to the creative process.
"If you're writing on a typewriter," Goldsmith says, "you have to commit to whatever you're writing. Typewriters don't make it easy for you to go back and rethink things. Same thing with recording analog. We don't do it because that's what the people we admire did. We do it because it demands something out of us. It doesn't allow us to show up lazy or not on our game. We cut every track knowing that this stuff isn't easy to edit."
Nothing Is Wrong captures both Dawes' studio and stage approaches, matching the loose extemporaneity and crunchy dynamism of the band's live sets with finely honed arrangements and deft musicianship. The album evinces the band's self-assured strength right from the start by bursting off the blocks with the impossibly infectious "Time Spent In Los Angeles." Throughout the record, Goldsmith's lyrics evoke a powerful feeling of constant movement and endless fleeting moments. Songs like "The Way You Laugh" or the choogling "If I Wanted Someone" are wistful and melancholic, while the ruminative, piano-driven closing track "Little Bit Of Everything" (featuring lap steel guitarist Ben Peeler) is peopled with indelible characters encountered on his travels.
Along with critical approbation and an ever-growing fan following, Dawes has earned admiration from many of their greatest heroes. Benmont Tench of The Heartbreakers joined the band on organ on both North Hills and Nothing Is Wrong, while the new album's "Fire Away" sees guest vocals from Jackson Browne, who has since invited the band to both support and back him on a European tour. In addition, after Goldsmith contributed vocals to Robbie Robertson's star-studded new How To Become Clairvoyant, the legendary guitarist/songwriter asked Dawes to serve as his backing combo for a number of promotional performances, sensing in them the character of a true band, a tight knit unit who know how to work together and instinctively play off each other's individual gifts.
"It's hard to accept and believe," Goldsmith says. "It doesn't seem like it should possibly happen. Experiences like these are why we do it. Before playing in front of huge audiences and before selling a lot of records, before all those things that people are looking for when they decide to play music, for me, sharing these experiences with the people I grew up listening to, getting their acknowledgement or respect, that's right at the top, the number one reason and the most rewarding thing that could happen."
While Nothing Is Wrong marks a new milestone on this remarkable band's musical journey, it remains but a single step on all involved see as a long-term trip. For Dawes, the aim is always about turning it up and taking their music even further.
"Our attitude is always, what can we do to take it to the next place?" Goldsmith says. "To share our music with more people, make better music, and be happier people through our music."
About Dr. Dog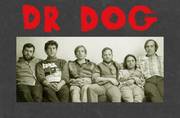 After a one-album sojourn away from their band-built recording studio Philadelphia's Dr. Dog returned home to Meth Beach to self-produce their latest collection of gloriously ramshackle rock 'n' roll reveries. Out February 7, Be The Void (Dr. Dog's second release on Anti-Records) showcases the critically adored band's renewed commitment to cultivating a stripped-down live sound. "This record comes from our pushing toward a rawer, more powerful, somewhat jittery competence," explains guitarist-vocalist Scott McMicken. "We drew a lot of inspiration from soul music and the Rolling Stones and the Velvet Underground-music that's got its roots in live expression rather than that studio-perfected sort of vibe."
While Be The Void bears the same style of scrappy yet hook-packed rock served up by Dr. Dog for more than a decade, the six-member outfit (McMicken, bassist-vocalist Toby Leaman, rhythm guitarist Frank McElroy, keyboardist Zach Miller, drummer Eric Slick and multi-instrumentalist Dimitri Manos) seems newly emboldened by its deepened devotion to a bare-bones aesthetic. A marked departure from the soaring pop of 2010's Shame, Shame, the album also finds Dr. Dog revitalized by the recent addition of Slick (who's previously played with Ween, Adrian Belew, and Project Object) and Manos (also a member of Arizona-based alt-country band Golden Boots).
Check out this video of Dr. Dog at 2009's Pickathon, performing "The Way The Lazy Do"
Recorded in the summer of 2011, Be The Void seizes that vibrant spirit and transforms it into a 12-track song selection that's at turns deadly catchy and dance-worthy (the shuffling swagger of "Big Girl"), wistful and bittersweet (the lovely, languid sigh of "Get Away"), and earthy-earnest (the twangy troubadour folk of "Turning the Century"). Though each track feels richly textured and intricately layered, the band made a conscious effort to keep the recording process fast and loose. "We worked quicker and trusted our gut more than ever before, and at times it was scary and almost panic-inducing," says McMicken. "All of a sudden you'd be aware of a feeling like, 'This is really working, so don't mess it up.' And then the song ends and your heart's pounding and you realize you haven't taken a breath in three minutes. It was like riding a rollercoaster and wishing you could get right back on again." As a result of that newfound abandon and surrender to intuition, "there's so much on the record that I could never have imagined us being able to come up with," McMicken adds.
Perhaps the album's most epic moment, "Warrior Man" makes for one of Be The Void's most thrilling surprises. Both sprawling and beautifully bombastic, the track attacks with lead-heavy beats, pseudo-futuristic sound effects, and psychedelic back-up harmonies. "'Warrior Man' was born out of a joke-it started as some silly phrase that Toby was singing, then turned into a jam, and ultimately became this monster of a tune that was recorded live," says McMicken. "Everything about its origin reflects that freedom and confidence to own a weird idea and just let it live."
Another deviation from Dr. Dog's more summery and sleepy material, "Vampire" slaps a snarling guitar riff against ragged, howling vocals that perfectly capture the song's pained refrain about love gone evil ("You're a vampire, baby/No reflection at all"). "Heavy Light," meanwhile, mutates from a percussion-driven dream-pop pastiche to shimmering piano ballad to freewheeling experiment in blissed-out psychedelia-all in just three minutes and 41 seconds.
All throughout Be The Void, Dr. Dog delights in a playfulness that lends a refreshingly oddball feel even to the record's more true-to-form tracks. "These Days," for instance, backs its bouncy bassline with a dizzying swirl of sunny guitars, while the handclapping and hollering on the album-opening "Lonesome" help twist a downer of a refrain ("What does it take to be lonesome? Nothing at all") into a sweetly anthemic stomper of a song.
At the same time, Dr. Dog's rugged, rough-and-tumble disposition and razor-sharp wit preclude Be The Void from ever nearing mindless whimsy. Possibly the album's most deceptively breezy offering, "That Old Black Hole" sets its sly lyrics ("Take this thorn from my side/Fix this chip on my shoulder/Time is racing with the clock/And I ain't getting any older") to a smoldering groove that turns frenetic and urgent in the song's final seconds. By the same token, the disarmingly desperate "Do The Trick" pairs its woozy disco beat with a barrage of flirty wordplay that's relentlessly clever ("I've burnt the candle on every side/I've long since run out of wick/Will you be my flame tonight?/Will you do the trick?").
The first album recorded away from Meth Beach, Dr. Dog's 2010 Anti- debut teamed up the band with Rob Schnapf (a producer who had previously worked with Elliott Smith, Beck, and Guided By Voices). Although that partnership yielded the much-acclaimed Shame, Shame, the band opted against bringing in an outside co-producer again for Be The Void. "We did try out a few songs with another producer, but we then we stepped back and asked ourselves, 'Do we really need that?'" recalls McMicken. "Part of our growing aesthetic is to find the simplest approach that works best, and the decision to produce this one ourselves was sort of the first gesture toward recognizing our confidence in our experience and ability and sense of playfulness." Indeed, that dedication to keeping it playful was key to shaping the sound on Be The Void, says Leaman. "Back when Scott and I first started making music together, there was a period of time when we just recorded and recorded constantly-just for our own pleasure, not even to try to get shows or anything," he says. "Making this album felt like that again. It was like we were just putting a bunch of tunes together, just to have a good time."
Facebook page:




website:
Map & Directions
Tags for this Event:
Property > Crystal Ballroom & Lola's Room
Related content (tags):