3702 S.E. Hawthorne Blvd.
Portland, OR 97214
Pub: (503) 467-7521
Movie Line: (503) 249-7474 x1
Contact Us
A Christmas Story (PG) [1983]
Annual "Dinner and a Movie" Film and Silent Auction Fundraiser
Saturday, December 1, 2012
1 p.m. doors; 2 p.m. film |
$5; all door proceeds go to "Dinner and a Movie" Outreach Program |
All ages welcome
Buy Tickets
Tickets on sale now!
About A Christmas Story (PG) [1983]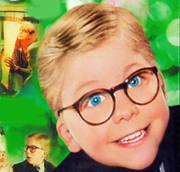 Ralphie, a young boy growing up in the 40's, dreams of owning a Red Rider BB gun. He sets out to convince the world this is the perfect gift. But along the way, he runs into opposition.
About Annual "Dinner and a Movie" Film and Silent Auction Fundraiser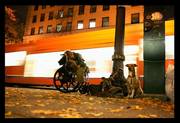 Dinner & A Movie is a public benefit 501(c)(3) non-profit working with homeless youth. We serve them without preference to race, ethnicity, national origin, gender, sexual orientation, disability or creed. Our passion is to help these youth change their negative core beliefs through mentoring. Dinner & A Movie believes that an individual's core beliefs will impact their feelings, actions, and ability to change.
Who Are the Lost?
Dinner & A Movie is committed to helping Portland's lost youth through providing for their physical, psychological, emotional, mental and spiritual needs. We believe in the value of the whole person, and seek to enable street youth to progress in every facet of their lives. The staff and volunteers at Dinner & A Movie are dedicated to re-parenting the broken hearts of our city's lost youth. We share the love of Jesus by providing hope and a chance at new life.
As they exist on the streets they embark on journeys that would make other people shudder. Dinner & A Movie wants to provide them with a new road map, giving them the help they need to get to a better destination than the one that is currently offered to them.
Portland, Oregon has the highest population, per capita, of homeless youth in the United States. A conservative estimate reports the streets of Portland to be home to 2,500 youth. Of these 2,500, two-thirds are native Oregonians. These numbers are our city's lost youth… but who are the lost?
They are the beaten, hated, molested, ignored, addicted, scorned, sold and exploited. Up to 90% of homeless youth are sexually and/or physically abused prior to street life (Robert C. Coates, A Street Is Not a Home: Solving America's Homeless Dilemma [Prometheus Books: Buffalo, NY, 1990]), with 80% of the sexual abuse victims denying their abuse (Department of Justice, 1997). 74% of sexual abuse is committed by either an immediate or extended family member (ibid). Eventually over 80% will turn to prostitution during their lives (New Avenues for Youth: Portland, OR, 2004). Street youth become targets for gangs and other predators.
Support us. Dinner & A Movie relies on your financial support to change the lives of homeless youth. Please consider donating.
Dinner and a Movie website:
Map & Directions
Tags for this Event:
Property > Bagdad
Related content (tags):