In the heart of Oregon's wine country...
310 N.E. Evans Street
McMinnville, OR 97128
Local: (503) 472-8427
Elsewhere: (888) 472-8427
Contact Us
OMSI Science Pub McMinnville
"Through the Eyes of a Zebrafish: Cell Behaviors and Clues to Cancer"
with Dr. Kara Cerveny, Ph.D.
Thursday, October 18, 2012
6 p.m. doors; 7 p.m. event |
$5 suggested cover charge |
Minor with parent or guardian
After more than 40 years of declaring "war on cancer," researchers around the world are still trying to understand how tumors form and grow. New insights into how cells become cancerous are coming from an unusual place: studies of zebrafish eyes.
There are some commonalities in tumor growth across species. The longer a tissue continues to grow, the more likely its cells will acquire cancer-like properties. The eyes of a zebrafish grow continuously, and to prevent cancer, zebrafish employ exquisite growth-control mechanisms. Recent evidence from studies of growing zebrafish eyes suggests that the environment surrounding a cell may be just as important as its genetic make-up. Join us for a visually-arresting presentation on zebrafish eye development, followed by a thought-provoking discussion about how basic insights from studies of eye growth shed light on the early stages of cancer.
Dr. Kara Cerveny, Ph.D., is an assistant professor in the Biology Department at Reed College. She uses the eyes of zebrafish to uncover new clues about how the environment around a cell can influence its ability to proliferate, a behavior with implications for cancer. Dr. Cerveny's images of zebrafish eyes have been featured in the Wellcome Collection Image Awards and in the MIT Koch Image Gallery.
About OMSI Science Pub McMinnville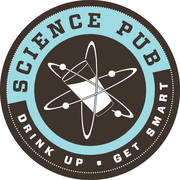 Quench your thirst and feed your head! Learn about cutting-edge topics in science and technology from leading experts, in an interactive, informal atmosphere where there's no such thing as a dumb question. Come early for dinner at the pub and to get a good seat.
Map & Directions
Tags for this Event:
Events > Family
Property > Hotel Oregon
Related content (tags):