In the heart of Oregon's wine country...
310 N.E. Evans Street
McMinnville, OR 97128
Local: (503) 472-8427
Elsewhere: (888) 472-8427
Contact Us
OMSI Science Pub McMinnville
"The Mystique of Terroir: Geology, Soils, Climate and Wines in the Northern Willamette Valley"
with Dr. Scott Burns, Ph.D.
Thursday, November 15, 2012
6 p.m. doors; 7 p.m. event |
$5 suggested cover charge |
Minor with parent or guardian
terroir [ ter-wahr ]
1. (noun) The environmental conditions, especially soil and climate, in which grapes are grown and that give a wine its unique flavor and aroma.
The Willamette Valley has a certain je ne sais quoi, no? What special quality of the region's terroir yields such exceptional wines? How do the soil, climate, and conditions lend themselves to lovely Pinot Noirs, but not Cabernets or Merlots? How does the region's geologic past affect where and how to grow grapes? How does Oregon compare to other wine-growing regions in the United States and other countries around the world? Find out about all this and more at this Science Pub with geologist and wine enthusiast, Dr. Scott Burns.
Dr. Scott Burns, Ph.D., is a professor of geology and past chair of the Department of Geology at Portland State University where he has taught for nearly 20 years. Dr. Burns specializes in environmental and engineering geology, geomorphology, soils, and quaternary geology. In Oregon, his projects involve landslides and land use, environmental cleanup of service stations, slope stability, earthquake hazard mapping, the Missoula Floods, paleosols, loess soil stratigraphy, radon generation from soils, and the distribution of heavy metals and trace elements in Oregon soils and alpine soil development. He has won many awards for outstanding teaching including the Distinguished Faculty Award from the Portland State Alumni Association in 2001 and the George Hoffmann Award from PSU in 2007. He has authored more than 90 publications and received more than 25 research grants. Dr. Burns actively helps local TV and radio stations and newspapers bring important geological news to the public and, for the past 40 years, has been studying wine and terroir – the relationship between wine, soils, geology, and climate.
About OMSI Science Pub McMinnville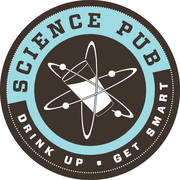 Quench your thirst and feed your head! Learn about cutting-edge topics in science and technology from leading experts, in an interactive, informal atmosphere where there's no such thing as a dumb question. Come early for dinner at the pub and to get a good seat.
Map & Directions
Tags for this Event:
Events > Family
Property > Hotel Oregon
Related content (tags):