An escape into the extraordinary
3505 Pacific Ave.
Forest Grove, OR 97116
Local: (503) 992-9533
Elsewhere: (877) 992-9533
Contact Us
2013 New Year's Eve at Grand Lodge
Ants in the Kitchen
John Bunzow & Bobby Cole
Rockin' Chair
Monday, December 31, 2012
Music begins at 9 p.m. |
Lodging packages $250 to $450 per couple; Garage Door & Pat's Corner music is free |
21 & over (unless noted)
About 2013 New Year's Eve at Grand Lodge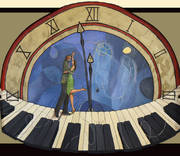 Make it a night to remember by booking one of our exclusive overnight packages and partying to the live music of Ants in the Kitchen in the Compass Room Theater and John Bunzow & Bobby Cole in Pat's Corner. Call or email today to reserve your rooms!
Get all the details on our special 2013 New Year's Eve Packages page or book online today.
*** MUSIC SCHEDULE ***
Ants in the Kitchen · 9 p.m. (Theater – exclusive to overnight guests)
John Bunzow & Bobby Cole · 9 p.m. · Free · All ages(Garage Door)
Rockin' Chair · 9 p.m. · Free (Pat's Corner)
About Ants in the Kitchen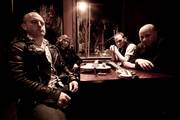 Ants In The Kitchen was formed in late 2010 by Geoff Metts (Western Aerial) on vocals and guitar and Dain Ryan (Stone In Love, Dirty Little Fingers) on bass. "We had played shows together in separate bands and had talked about how it would be fun to work on a project together," explains Ryan. "We came up with a great set of material we'd always wanted to play and decided to call some friends and start a band". Rounding out the lineup with Alex Shakeri on piano and Jolie Clausen (Carlton Jackson, Duffy Bishop) on drums, the group has developed a unique sonic brand.
Having played some of the biggest stages and festivals in the Northwest in various other bands, the members of Ants In The Kitchen perform with the swagger and confidence of seasoned pros. Their high energy set list includes a diverse collection of favorites ranging from Robert Johnson and Sam Cook to Tina Turner and the Rolling Stones. "We play a wide variety of songs but we put a twist on them that is all our own making it a cohesive collection.
For the Rock Of Ages event the band has called in a number of special guests to add to the excitement. "It gives us a chance to play music we love with people we like to work with and it raises the energy for everybody". Special guests include Brian Harrison on guitar, Doug Smith on sax and back up singers known as the 'Kitchenettes'. "We've got a big show planned and decided to go big with the instrumentation too.
website:
About John Bunzow & Bobby Cole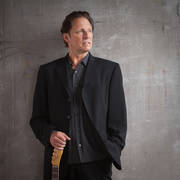 Portland, Oregon native John Bunzow has been called one of the finest writers and roots-musicians on the current music scene. Producer Pete Anderson (Dwight Yoakam, Meat Puppets, Steve Forbert) said he is "... without doubt the best artist I've heard in recent times." Chicago Tribune columnist Jack Hurst cites Bunzow with mixing "the rootsy with the revolutionary."
Bunzow's new CD, Darkness and Light, on Sideburn Records, was recorded live in a friend's basement studio. "I was itching to get back to my roots music," Bunzow says, "That's the vibe I wanted - all one-take vocal and guitar parts - just as they came down live. Just like we do out in the clubs."
John started playing professionally while attending the University of Oregon at Eugene, and following college; he spent 15 years playing clubs throughout the northwest United States. In the process, his fusion of roots rock and blues garnered an extensive fan following.The end result is that Bunzow's eclectic music is a melting pot of influences ranging from Dylan to Elvis Costello to Merle Haggard and Tom Waits.
website:
About Rockin' Chair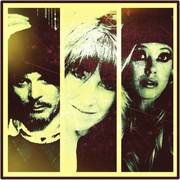 Rockin' Chair is an acoustic country-rock foursome that falls somewhere between The Band, The Beatles and The Carter Family. The core listener experience is the vocal synergy of Dan Haley (guitar, mandolin), Kris Deelane (bass), and Rachael Rice (guitar, harmonica) supported by rotating percussionists. The three vocalists are known as evocative singer/songwriters in their own right, but when they blend their voices together to create three-part harmonies - they send listeners out of this world. Their repertoire mixes originals as well as covers from The Band, Beatles, Rolling Stones, Townes Van Zandt and old traditional numbers. A treat for the ears! An imperative for the feet!
Map & Directions
Tags for this Event:
Events:
Holidays
McMenamins Celebrations
Music:
Americana
Singer/Songwriter
Property > Grand Lodge
Related content (tags):