McMenamins
---

---
A Place for Family & Friends...
Halloween Dance Party
Big Mama Gayle & Her Sugar Daddies
Grand Lodge - Compass Room Theater |
Friday, October 26, 2012
7 p.m. 'til 10 p.m. |
Free |
All ages welcome
Gather in the Compass Room for rowdy dance tunes music provided by Big Mama Gayle & Her Sugar Daddies. (Don't forget to come in costume – you may just win a prize.)
About Halloween Dance Party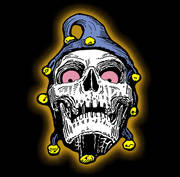 Come in costume to celebrate the spookiest of holidays... Some of our spots are said to be haunted, with guests claiming to have experienced paranormal activity.
Or perhaps it's just the Hammerhead talking. You be the judge.
Check out photos from previous Halloween festivities...:
About Big Mama Gayle & Her Sugar Daddies
Big Mama Gayle (formerly of Gayle Force) brings on her high-energy, young, talented, enthusiastic, and FUN band -- Big Mama Gayle and Her Sugar Daddies -- combining cabaret, dance & show, theatre and rock 'n' roll.
Big Mama Gayle returns us to an era in show business when entertainment was truly entertaining. Theatrically inspired by lavish show biz icons such as old time cabaret and Las Vegas productions, with enough costuming to make a drag queen feel underdressed, Big Mama Gayle and her Sugar Daddies are indeed 100% pure entertainment.
Starting in musical theater in the 1960s, Big Mama Gayle landed on the golden stages of Broadway, with countless shows on the East Coast, West Coast, abroad, and everywhere in between. Gayle even found herself gracing the pages of noteworthy publications such as Life Magazine and yes, it's true -- Playboy!
With countless props and an average of six costume changes per hour, Big Mama Gayle's rock and blues show flies by with a flurry of sequins, feather boas and inflatable monkeys. It's glitz, glamour, rock 'n' roll and side-splitting frolics for the whole family.
Not to be overlooked: her Sugar Daddies, 4 of the hottest young musicians to be found in the Northwest. They provide an impressive musical backdrop for your listening pleasure, but with Big Mama Gayle on stage, you'll find it impossible to look away.
website:
Map & Directions
Tags for this Event:
Events:
Holidays
McMenamins Celebrations
Property > Grand Lodge