& Lola's Room
1332 W. Burnside
Portland, OR 97209
(503) 225-0047
crystal@mcmenamins.com
Death Songs
7 p.m. |
Free |
21 and over
About Death Songs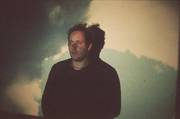 "I called it Death Songs because there's always that possibility that the next song I write would be my last," Nick Delffs says, and you can hear the smile on his face. It's not that he's morbid-quite the opposite. Delffs sees his bands moniker, which might at first induce visions of dancing skeletons drumming tombstone rhythms in a cemetery, as more of a celebration. "Native American death songs celebrate the person's life," Delffs elaborates, "and that's what I want to do with these songs as well."
Spontaneity is also a large part of this humanity, and was an essential part of the Death Songs process. Delffs recorded the songs with his brother Nathan Delffs, with whom he was also in the band Shaky Hands. The two would get together to record music "at weird times when we had a quiet moment," Nick says, and most of the songs came organically from these stolen moments of creativity. Rarely pre-written or even conceptualized, the songs would grow from whoever was around, be it just the brothers, or their friend Matt Longwell, who contributed his high, energetic saxophone to a few of the tracks.
You can hear the ease with which the songs were written in every part of them. "Ophillia" has a feather-light, near-flamenco guitar riff and a clap-along rhythm that makes Delffs' lilting, quavering voice sound halfway between a prayer and a eulogy. Meanwhile, "So Deadly" has a Paul Simon-esq anthem beginning and a folky pop melody. The song is a hymn to humanity, with the alternating refrains; "so deadly you are...so deadly we are," speaking to the eternal fallibility of the human race while also celebrating the recognition of these same faults, and the way that they can unite us.
Death Songs call up many traditions in their execution, from call and response reminiscent harmonies to American folk themes and African rhythms, while also always maintaining a unique style all their own. Delff's songwriting is both tender and heavy, invoking the simultaneous joy and sadness of being alive. "Life is sad sometimes, but it's also happy sometimes," Delffs says, "and the songs reflect both of those things-they're human."
Map & Directions
Tags for this Event:
Property > Crystal Hotel
Related content (tags):