Wednesday, November 14, 2012
Trouble with the Curve (PG-13)

"Beer, Burger, Movie" Night

9 p.m.

21 and over

$3 per person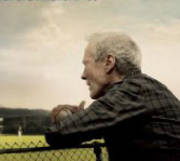 Trouble with the Curve (PG-13)
Gus is a baseball scout with eye problems. He can't see the baseball go over home plate. His daughter Mickey wants to help, so she leaves her job to go with on a recruiting trip.
"Beer, Burger, Movie" Night
Enjoy a beer, burger and the movie for $12 per person, 21 & over only.