Wednesday, November 7, 2012
Premium Rush (PG-13)

"Beer, Burger, Movie" Night

6 p.m.

Minor with parent or guardian

$3 per person; $11.50 with beer & burger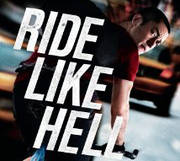 Premium Rush (PG-13)
Wilee is one of 1,500 bike couriers in Manhattan who rides on the edge by having a bike with no brakes. On this day, Wilee has a delivery that is so valuable that a corrupt NYC Detective chases Wilee throughout the city.
"Beer, Burger, Movie" Night
Enjoy a beer, burger and the movie for $11.50 per person, 21 & over only.