Wednesday, November 7, 2012
"Beer, Burger, Movie" Night

The Campaign (R)

9 p.m.

21 and over

$3 per person; $11.50 with beer & burger
About "Beer, Burger, Movie" Night
Enjoy a beer, burger and the movie for $11.50 per person, 21 & over only.
About The Campaign (R)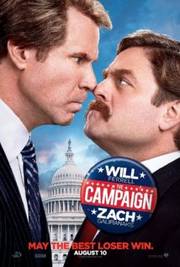 In order to gain influence over their North Carolina district, two CEOs seize an opportunity to oust long-term congressman Cam Brady by putting up a rival candidate. Their man: naive Marty Huggins, director of the local Tourism Center.