Friday, November 9, 2012
OMSI presents...

Science Pub: "Chasing Ice: Filming Our Changing Climate"

with Adam LeWinter, Extreme Ice Survey Field Coordinator

5 p.m. doors; 7 p.m. lecture

Minor with parent or guardian

$5 suggested donation
National Geographic photographer James Balog was once a climate-change skeptic. But a 2005 trip to the Arctic changed his mind – and his life. Within months of that first trip to Iceland, Balog conceived The Extreme Ice Survey and began deploying revolutionary time-lapse cameras across the Arctic to capture a multiyear record of the world's changing glaciers. These hauntingly beautiful videos – which compress years into seconds and capture ancient mountains of ice in motion as they disappear at a breathtaking rate – are part of the new film Chasing Ice, which opens at the Hollywood Theater on Nov. 16. Adam LeWinter, EIS Field Coordinator, has worked and filmed extensively in Greenland, Iceland, Alaska, Montana, and Nepal. As the climate-change debate polarizes America and the intensity of natural disasters ramps up globally, LeWinter shares clips of the film – and the story of one man's mission to change history by gathering undeniable evidence of our changing planet.
Adam LeWinter joined the Extreme Ice Survey (EIS) in the beginning of 2007. Prior to joining EIS he was a design engineer and machinist in Colorado and New Zealand, bringing his practical experience in product design and fabrication to the custom-made time-lapse camera packages used by EIS. In addition to working on the development and fabrication of the time-lapse equipment, Adam managed the expeditions and fieldwork for EIS. LeWinter's skills were utilized in the 2008 Discovery Channel show, Project Earth and he was featured in the 2009 NOVA production, Extreme Ice. He was also featured with James Balog in the June 2010 Issue of National Geographic for their work capturing the changing landscape of the Greenland ice sheet. Over the years Adam has developed his photography through his experiences with EIS and in 2010 was offered an opportunity to work as a researcher at the Cold Regions Research and Engineering Lab in Hanover, New Hampshire. His work now focuses on capturing changing Landscapes using state-of-the-art LiDAR technology. Adam lives between New Hampshire and Colorado with his lovely wife, Emma LeWinter, who is currently studying medicine at UC Denver.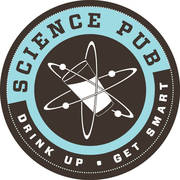 Science Pub: "Chasing Ice: Filming Our Changing Climate"
Come out for beer, pizza, popcorn and a healthy dose of scientific knowledge! Come early to secure your seats and order up your food and drinks before the presentation begins.