Tuesday, October 30, 2012
Brave (PG)

"Beer, Burger, Movie" Night

6 p.m.

Minor with parent or guardian

$3 per person; $11.50 with beer & burger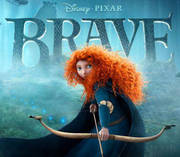 Brave (PG)
Set in Scotland in a rugged and mythical time, Brave features Merida, an aspiring archer and impetuous daughter of royalty. Merida makes a reckless choice that unleashes unintended peril and forces her to spring into action to set things right.
"Beer, Burger, Movie" Night
Enjoy a beer, burger and the movie for $11.50 per person, 21 & over only.