Wednesday, October 17, 2012
Northwest Film Center presents...

Sonny Rollins: Beyond the Notes [2012]

Ornette: Made In America [1985]

Reel Music Festival

7 p.m.

Minor with parent or guardian

$9 general; $8 PAM members; $6 Friends of the Film Center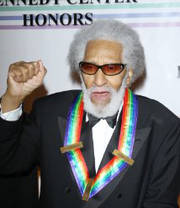 Sonny Rollins: Beyond the Notes [2012]
In 1948 Sonny Rollins left high school and went on to make his first album as a saxophonist. In 1959, he had the jazz world at his feet and he quit the scene. In 2010, the greatest living saxophone player put on an exhilarating production to mark his 80th birthday at the Beacon Theater with some of the world's most extraordinary musicians, including Ornette Coleman, Roy Haynes and Jim Hall.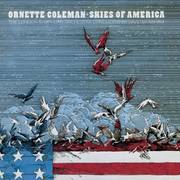 Ornette: Made In America [1985]
Jazz-like in structure, Ornette: Made In America combines old and new footage, dramatic sequences and interviews, and electronically processed video interludes to construct a portrait as complex and exciting as jazz saxophonist Ornette Coleman himself. Clarke and Coleman worked together – the film is more of an artistic collaboration than a portrait – exploring his career and ideas about music, artistic creation, and life. Employing performance footage from 1968-1983 in Morocco, Nigeria, Berkeley, and Fort Worth (for a performance of his Skies of America with the Forth Worth Symphony), along with commentary from people as varied as William Burroughs Jr., Buckminster Fuller, Robert Palmer, and Coleman's son Denardo, it remains essential viewing for Coleman fans.
Reel Music Festival
The Reel Music Festival showcases films that tell the creative, unexpected, and sometimes transformative origins of sounds so infused in our experience. We hope that our annual celebration of sound and image, and music and culture, offers something that will perk your curiosity, warm your soul, and send you scouting for new, and renewed, discovery – whatever your musical tastes.
Northwest Film Center website: