Monday, November 5, 2012
Sponsored by The Northwest Examiner & The Portland Art Museum

Oregon Encyclopedia History Night

at the Mission Theater

"Of Casts and Characters: The Early Years and Collections of the Portland Art Museum"

with live music by

Renegade Minstrels

6 p.m. doors; 7 p.m. presentation

Minor with parent or guardian

Free
A presentation by Prudence Roberts, Instructor of Art History, Portland Community College and former Curator of American Art at the Portland Art Museum
Journey back to late 19th century Portland and the founding of the city's art museum to learn about its earliest art collections including hundreds of plaster casts of Greek and Roman sculpture. At the time few people could afford to travel to Europe, fledgling museums such as Portland's acquired reproductions of important monuments and works of art to establish the basis of their collections. Art schools collected plaster casts so students could study and draw from the best examples of classical and Renaissance sculpture.
Sponsored by the Northwest Examiner, and the Portland Art Museum.
The Renegade Minstrels will be doing a pre-program performance at the Mission Theater to welcome and entertain the audience prior to the 7 p.m. start of the history presentation. So, come early, enjoy the band while you have dinner and a beer.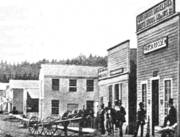 Oregon Encyclopedia History Night
The Oregon Encyclopedia hosts a series of History Nights in collaboration with McMenamins pubs. Come join us for an enlightening evening of history, served up with food and a pint or two of good beer, and find out more about the history and culture of our state from OE authors. Bring your encyclopedia-worthy Oregon stories to share with the OE Editors-in-Chief.
Oregon Encyclopedia website: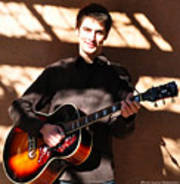 Renegade Minstrels
The Oregonian has called Renegade Minstrels' music "artful blues for the soul." Performing in their acoustic setup, the group features Joe Seamons playing guitar, harmonica, and singing harmonies with bassist Luke Dennis and sometimes other members of the larger, electric ensemble. Seamons creates the group's original songs, fusing traditional jazz and early blues music with lyrics that draw on the lyrics of Woody Guthrie and English poetry.
A lifelong Oregonian, Seamons was imbued with local folk and blues music from his beginning. On Astorian Hobe Kytr's 1986 album, "Dog Salmon and Rutabegas" you can hear Joe as a baby, wailing along with amid the chorus on the title track. Now, Kytr is just one of the Northwestern musicians whose songs are heard in Renegade Minstrels' sets. This acoustic duo plays with a wry and jovial spirit throughout swing tunes, blues grooves, and folksy crooners."
website: