Sunday, October 14, 2012
9th Annual BendFilm Festival

BendFilm Kids

12 noon

Minor with parent or guardian

Free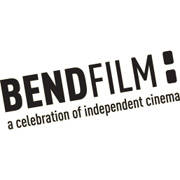 9th Annual BendFilm Festival
An annual event since 2004, the BendFilm Festival has evolved into a must-attend event. It brings together independent filmmakers and savvy media consumers for a life-enriching experience that educates and entertains. The work of BendFilm has drawn acclaim from both the film industry for its bold support of alternative cinema, and the Central Oregon community for its jam-packed, four-day event of film viewing, lectures and other special events.
** Ticket Info **
Interested in checking out a film or two? Looking for full immersion in the BendFilm Festival? Either way, you've come to the right place.
Tickets allow you access to any of our films. Pick one or two, or pick a bunch. Find the films that interest you and buy your tickets online for $11 or at the door for $12. Tickets can also be purchased at The Hub. The hub is located at the Liberty Theater, 849 NW Wall Street, in Bend.
Lines for the festival are different than your usual cineplex experience. Passes let you jump to the start of the line. Pass holders get in the venues first to get refreshments or grab a prime seat. Pass holder lines close 20 minutes prior to the show and then we begin letting the ticket holder line into the venue where there are still plenty of great seats available. If you didn't buy a ticket ahead of time but want to see the film, get in the rush line. The rush line gets in right after ticket holders and we're happy to let the rush line in until all seats are filled. Not sure which line you belong in? Ask any of the BendFilm volunteers and they'll make sure you are in the right line.
Sold Out films never happen until the last minute. If you can't buy a ticket online, that doesn't mean the film is sold out, it just means you should get in the rush line about 30 before the film starts. We sell a limited number of tickets online because we can't anticipate how many pass holders will show up so if there are no tickets available online, it's a good idea to get in the rush line early and there's a great chance we'll still have a seat for you.
Full Festival Pass - $200 (See it all, do it all, have a blast with the Full Festival Pass)
This gets you into all the films and parties you can fit into your schedule for $200. Opening Night Ceremony to meet the filmmakers and kick off the festival? You're in. Awards Ceremony to rub elbows with the filmmakers and see which ones walk away with trophies and cash awards? You'll be there too.
No exchange or refund on passes, see policies for full details.
Full Film Pass - $125 (For Indie Film Fans)
The Full Film Pass grants access to any film, any time, any venue throughout the festival. See as many films as you want for $110.
No exchange or refund on passes, see policies for full details.
Panels are free and open to the public, no need to hassle with tickets or a RSVP. Our special guests put on the workshops and welcome attendees who are experienced filmmakers, aspiring filmmakers or any local who just happens to be interested in the workshop topic. Stop by and listen in.
Parties are a great time to rub elbows with filmmakers or just have a good time at the local hot spots during the festival. We invite anyone to join us for BendFilm parties. Full information can be found on our parties page.
Parking is ideally done by leaving your car in the City Parking Garage on Lava Street at Minnesota Avenue. The garage is about two blocks from the Tower Theatre and about three blocks from McMenamins. The City of Bend has graciously suspended the daily time limits in the parking garage for the duration of the festival. Two hour parking limits remain in place, however, where they are zoned and marked on downtown streets. Parking is free in the Shops at the Old Mill District in Bend and at the FivePine Lodge and Conference Center in Sisters.
Website:




Schedule/Individual tickets: