Thursday, October 18, 2012
7 p.m.

All ages welcome

Free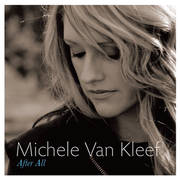 Michele Van Kleef
Michele just finished recording her second record with Lazy Bones Recordings. This is her debut solo record: After All, featuring Tony Levin (incredible bass player of Peter Gabriel) and Nate Query (incredible bass player of The Decemberists and former Calobo bandmate)! Her music is based in storytelling with memorable melodies and sung with haunting vocals.
Michele got her start in the music industry as singer in the very successful, NW-based Indie band Calobo. They toured the country for over 6 years and shared the stage with Sara McLachlan, the Indigo Girls, Ani DiFranco and Jethro Tull. In Portland they played Portland Meadows, The Roseland Theater, La Luna and became regular sell-outs at The Crystal Ballroom. Across the country they played Wetlands in NYC, House of Blues in Chicago, the Great American Music Hall in San Francisco, The Showbox and the Moore Theater in Seattle, and the epic music festival, Bumbershoot on the Stadium Stage in Seattle. When all was said and done, Calobo released 5 full-length records, the final being recorded Live at the Crystal Ballroom in our hometown of Portland, OR.
After Calobo, Michele joined Lazy Bones Recordings act Mackabella in Seattle. They released the self-titled album Mackabella and many of these songs were placed in the TV/Film industry. "Willing" has had the most placements: a movie trailer for the Johnny Cash story "Walk the Line", and spoof of the same film, "Walk Hard", among many others. Other Mackabella song placements include VH1, Fox, NBC, T-Mobile, 90210, Lifetime, MTV,South of Nowhere, and Roswell.
website:




Facebook: