Saturday, October 27, 2012
Halloween & 104th Birthday Dance Party

The Blackberry Bushes

7 p.m.

All ages welcome

Free
It's the spookiest holiday of the year. Come in your best Halloween costume to this celebration featuring live roots music by the Blackberry Bushes. Have some dinner, a couple pints and then start the dancing! Who knows, you may even win a prize for best outfit.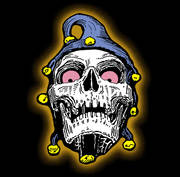 Halloween & 104th Birthday Dance Party
Come in costume to celebrate the spookiest of holidays... Some of our spots are said to be haunted, with guests claiming to have experienced paranormal activity.
Or perhaps it's just the Hammerhead talking. You be the judge.
Check out photos from previous Halloween festivities...: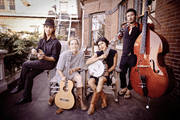 The Blackberry Bushes
The Blackberry Bushes are an acoustic string band of four prolific songwriters and multi-instrumentalists from Olympia, WA. Their repertoire of original americana, traditional old-time, and bluegrass music is infused with their love of jazz, indie, punk and alternative styles. They have been dubbed the "Mountain Divas" and "Olympia's Sirens of Indiegrass" and sound like a radio from yesteryear thrown into the treetops. They are Persephone and her sirens singing songs you have never heard but always known.
A Blackberry Bushes performance takes the audience on a journey of "Soaring harmonies, delicious lyrics, and toe tapping acoustic grooves...their music is sophisticated and energetic." The Bushes perform regularly in bars, cafes, galleries, radio stations, festivals, acoustic houses, private events and street corners. They playted at The Oregon Country Fair, The Northwest Folklife Festival, and competed in the Telluride Bluegrass Festival Band competition. They tour throughout the Pacific Northwest, Mountain West, and California coast.
The Blackberry Bushes aspire to the highest levels of artistry and professionalism in composition and performance. Wherever they perform The Blackberry Bushes have always instigated fun with uncommon ease, and they have been received with true approval.