Thursday, November 15, 2012
Beavers Sports Talk Coaches Show

Featuring OSU Head Football Coach Mike Riley

7 p.m. 'til 8 p.m.; happy hour through 8:30 p.m.

All ages welcome

Free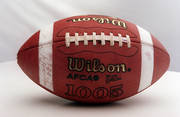 Beavers Sports Talk Coaches Show
Come out for dinner, a couple pints and some real-time football talk. Not only will Coach Riley be in attendance each and every Thursday through the season, but you can meet current players from the Oregon State Football team and win prizes and enter a raffle each week!
Great news! Happy hour will be extended through the show until 8:30 p.m.
Food and drink specials may include items like Smoke the Ducks Pizza, the Black and Orange Cocktail with OJ, orange vodka and a splash of cream de cocoa, Crack-Back Block Tots with habañero spice blend and black garlic aioli, and Believer Fries with ghost chili salt and garlic aioli and more.