Tuesday, November 13, 2012
OMSI presents...

Science Pub: "The Tortoise and the Hare: Slow vs. Fast Earthquakes"

5 p.m. doors; 7 p.m. lecture

Minor with parent or guardian

$5 suggested donation
Like ordinary earthquakes, they can occur in diverse geologic environments and slip on the same faults. Unlike their ordinary counterparts, they take a long time to unfold, growing at a constant rate instead of explosively. Comprising a new category of earthquakes, these slow quakes occur on the deep extension of large faults - a location that is "strategic" because it adjoins the part of the faults that generate the more familiar, and dangerous, "ordinary" earthquakes. In other words, slow earthquakes have the potential to trigger large earthquakes, and for this reason alone they merit intense study. At this Science Pub, learn about exciting new discoveries in earthquake science and find out how highly sensitive monitoring networks identified a new class of quake.
Dr. Gregory Beroza is the Wayne Loel Professor; Department Chair, in the Department of Geophysics at Stanford University, School of Earth Sciences. He is also a 2012 Distinguished Lecturer with the Incorporated Research Institutions for Seismology (IRIS) and the Seismological Society of America (SSA).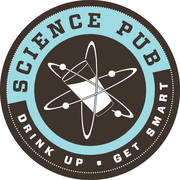 Science Pub: "The Tortoise and the Hare: Slow vs. Fast Earthquakes"
Come out for beer, pizza, popcorn and a healthy dose of scientific knowledge! Come early to secure your seats and order up your food and drinks before the presentation begins.