Monday, November 5, 2012
OMSI presents...

Science Pub: "Beer: A Tasty Blend of Art, History, and Science"

5 p.m. doors; 7 p.m. lecture

Minor with parent or guardian

$5 suggested donation
Do you know the difference between an ale and a lager? Or why traditional German brewers boiled malt during the brewing process when English brewers did not? Although many microbrewers today approach brewing as an art form, understanding the science behind the process is essential for making consistently good beer. Researchers in the brewing industry have made major advances in basic science over the past four centuries (some famous work by Louis Pasteur and Emil Christian Hansen were sponsored by breweries), laying the foundation for today's beers. Building on that history, Oregon brewers support a vibrant microbrew industry with more breweries in Portland ("Beervana") than any other metro area in the world. OSU, one of two universities in the United States to offer a fermentation degree program, is one of the reasons behind Oregon's sudsy success and has played a key role in the Oregon brewing industry. Come to this Science Pub to hear about some of the facts, processes, and the science behind brewing tasty beer.
Tom Shellhammer, PhD is the Nor'Wester Professor of Fermentation Science and Associate Professor in the Department of Food Science and Technology at Oregon State University where he leads the brewing science education and research programs. During the 2008–2009 academic year he was on sabbatical leave from OSU and worked as a Fulbright Senior Scholar and Alexander von Humboldt Experienced Research Fellow at the Technische Universität Berlin and the Versuchs- und Lehranstalt für Brauerei (VLB). He directs the brewing education component of the Fermentation Science program at OSU and teaches courses about brewing science and technology, beer and raw materials analyses, as well as an introduction to the history, business, and technology of the wine, beer, and spirits industries.
Jeff Clawson is the Pilot Brewery Manager at OSU and supports research and instruction in the Fermentation Science program, part of the College of Agriculture Sciences' Department of Food Science and Technology. Jeff has been at Oregon State since the creation of the Fermentation Science Program in 1996. He is also an OSU graduate, having earned his M.S. and B.S. in Corvallis.
This Science Pub is a repeat of the talk in September 2009, but it will have a lot of new information!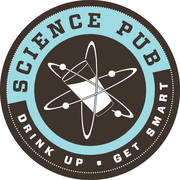 Science Pub: "Beer: A Tasty Blend of Art, History, and Science"
Come out for beer, pizza, popcorn and a healthy dose of scientific knowledge! Come early to secure your seats and order up your food and drinks before the presentation begins.