Monday, October 22, 2012
OMSI presents...

Science Pub: "SPILLOVER: Animal Infections and the Next Human Pandemic"

5 p.m. doors; 7 p.m. lecture

Minor with parent or guardian

$5 suggested donation
This is a special Science Pub author event!
In this age of speedy travel, we hear troubling news reports of diseases that could threaten a worldwide pandemic: Ebola, SARS, AIDS, and something called Hendra killing horses and people in Australia. What those reports fail to mention is that such phenomena are part of a single pattern: the bugs that transmit these diseases all originate in wild animals and pass to humans by a process called spillover.
David Quammen, is the author of Spillover and The Song of the Dodo, among other books. He has been honored by the American Academy of Arts and Letters and is the recipient of a John Burroughs Medal and the National Magazine Award. He lives in Bozeman, Montana.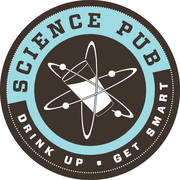 Science Pub: "SPILLOVER: Animal Infections and the Next Human Pandemic"
Come out for beer, pizza, popcorn and a healthy dose of scientific knowledge! Come early to secure your seats and order up your food and drinks before the presentation begins.