Monday, October 8, 2012
OMSI presents...

Science Pub: "Modern Science and the Legacy of Scientific Racism"

5 p.m. doors; 7 p.m. lecture

Minor with parent or guardian

$5 suggested donation
With Emily Drew, PhD, associate professor of sociology at Willamette University, and Chris Smith, PhD, assistant professor of biology at Willamette University.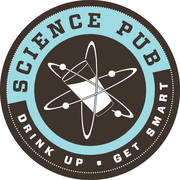 Science Pub: "Modern Science and the Legacy of Scientific Racism"
Come out for beer, pizza, popcorn and a healthy dose of scientific knowledge! Come early to secure your seats and order up your food and drinks before the presentation begins.