Thursday, November 15, 2012
7 p.m.

21 and over

$60; reservations required; lodging packages available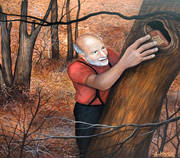 Scotch Dinner
Reserve your spots now for this fun event – a selection of scotches and a wonderful multicourse dinner. And why not book our exclusive lodging package? Make it a weekend getaway.
Scotch Dinner Menu
Cragganmore 12 (Speyside)
Spinach Salad with Dried Cranberries, Red Onion, Blue Cheese, and Toasted Hazelnuts
Tossed with Poor Farm Pinot Gris Vinaigrette
Oban 14 (Coastal Highland)
Butternut Squash Tarts with Sage
Chile-infused honey and butternut squash in a puff pastry
Dalwhinnie 15 (Highland)
Fried Fingerling Potatoes with Tarragon Sauce
With sautéed capers and green onions
Glenkinchie 12 (Lowland)
Herb-Crusted Top Sirloin with Green Peppercorn and Balsamic-Glazed Portobello Mushrooms
Done to Medium Rare
Lagavulin 16 (Islay)
Caramelized Pear Upside Down Cake
With Edgefield Pear Brandy Sauce
Talisker 10 (Isle of Skye)
Scotch Dinner Lodging Package
$220-$270 per couple
Includes lodging for two at the Crystal Hotel, admission for two to the Scotch Dinner and breakfast the following morning in Zeus Café
Reservations can be made by emailing specialevents@mcmenamins.com or by calling the hotel directly at (503) 972-2670. Vegetarian options may be available; please inquire when making your reservation.