Tuesday, July 17, 2012
OMSI Science Pub - "Antarctica in the Palm of Your Hand: A Science Tour of the Ice Sheet"

5 p.m. doors; 7 p.m. event

All ages welcome

$5 suggested donation
Antarctica is a continent of superlatives: coldest, highest, driest, and a few others you may not have heard of. Its ice and snow landscapes have an other-worldliness about them -- it is a place where things happen that don't occur at any other place on Earth. We will take a tour of the ice sheet (using slides and our imagination: no parka needed) and describe its unique style: on the high plateau, the awesome glaciers, the vast ice shelves, and its teeming coast and sea ice. We will also examine the continent's response to climate change and its role in sea level rise. Several areas of Antarctica have seen spectacular changes as a result of air and ocean warming in recent decades. We will consider what the future may hold.
Dr. Ted Scambos is the Lead Scientist at the University of Colorado's National Snow and Ice Data Center. He has published extensively on climate change in Antarctica, and on applying satellite data to studying and mapping the continent. In 15 expeditions to 'the Ice', Dr. Scambos has worked with international teams crossing the continent, drilling and measuring the ice sheet, and studying its surrounding ocean and icebergs.
This Science Pub is presented in collaboration with the Scientific Committee on Antarctic Research (SCAR) and Open Science Conference being held in Portland July 13-25, 2012 and is supported in part by the National Science Foundation Office of Polar Programs.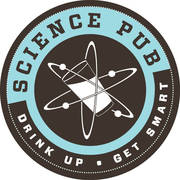 OMSI Science Pub - "Antarctica in the Palm of Your Hand: A Science Tour of the Ice Sheet"
Come out for beer, pizza, popcorn and a healthy dose of scientific knowledge! Come early to secure your seats and order up your food and drinks before the presentation begins.