A truly remarkable destination.
2126 S.W. Halsey St.
Troutdale, OR 97060
Local: (503) 669-8610
Elsewhere: (800) 669-8610
Contact Us
The Soulshine Tour featuring
Edgefield Concerts On The Lawn
Michael Franti and Spearhead
Music Yoga Class
SOJA
Brett Dennen
and Trevor Hall
6 p.m. |
$45 advance, $48 day of show (general admission) (Yoga class is sold out) |
All ages welcome
Buy Tickets
Tickets on sale now!
All tickets available through EdgefieldConcerts.com, in person at the Crystal Ballroom box office, Bagdad Theater, Edgefield Gift Shop and charge by phone at 1-800-514-3849. Ticketing services provided by Etix.com. (Subject to service charge and/or user fee.)
Edgefield proudly hosts the sixth year of Concerts on the Lawn, an outdoor music series that has become a summer tradition for fans throughout the Pacific Northwest.
For complete information about the acts, the venue, rules, policies and much more, please visit edgefieldconcerts.com. Check out photos from past shows at Edgefield, as well!
Please note:
- Low-profile lawn chairs and blankets only
- No picnics or outside food or beverages
- No re-entry
- No pets
- No camping
- No RVs
- No unauthorized vendors
About Michael Franti and Spearhead

Musician, humanitarian, and children's book author, Michael Franti, is recognized as a pioneering force using music as a vehicle for positive change as well as his unforgettable, high energy shows with his band, Spearhead. With the multi-platinum success of his song "Say Hey (I Love You)" and the chart breaking 2010 release of "The Sound Of Sunshine," Franti and his band guarantee a show that will be thought provoking as well as a fun dance party! "Music is sunshine," says Franti, one of the most positive and conscious artists in music today. "Music gives us new energy and a stronger sense of purpose." Franti has a brand new single, "I'm Alive (Life Sounds Like)" hitting radio now leading into his brand new album this summer.
About Music Yoga Class
Music Yoga Class (Sold out)
The Soulshine tour is hosting a 90-minute live music yoga class for all levels and ages early in the afternoon on the day of the show for an additional ticket fee. The class is led by some of today's most inspiring instructors and features acoustic performances by the tour acts. Afterward, stay for the concert, a night of live music, dancing and letting go, that will leave your soul soaring!

About SOJA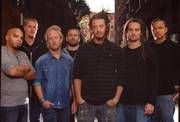 SOJA
Mention folk music to the average listener and the list of usual suspects come to mind: Bob Dylan, Joni Mitchell, Woody Guthrie, etc. Talk to SOJA lead singer/guitarist Jacob Hemphill, however, and you'll walk away with a different perspective. "To me, Rage Against The Machine, Wu-Tang Clan, Sade, Johnny Cash, Bob Marley - they're all folk artists," he says.
"There's no difference between Raekwon saying, 'I grew up on the crime side, the New York Times side, where staying alive was no jive,' to Bob Marley saying, 'Cold ground was my bed last night and rock was my pillow, too,' to Johnny Cash saying, 'I know I had it coming, I know I can't be free, but those people keep on moving (around) and that's what tortures me.' Folk is all about storytelling and passing on a legacy. It's timeless, it's limitless and it crosses all boundaries. That's what this band is striving for. It's a tall order," he laughs, "but we're making our way."
They've raised the bar with Strength to Survive, their fourth full-length album, an intoxicating mix of hot-rod reggae grooves and urgent, zeitgeist-capturing themes. The album, produced by John Alagia (Dave Matthews, John Mayer, O.A.R.), is the band's first for ATO, the label co-founded by Dave Matthews. Hemphill says the album was greatly inspired by Bob Marley's Survival. "That's the greatest reggae album ever made," he says. "It has the best basslines and the best lyrics ever heard on one record. Marley wrote it after he went to Africa. I was 13 or 14 when I listened to it for the first time and it triggered all these long-forgotten memories of when I lived in Africa as a kid. My dad was an IMF res rep in Liberia in the late 80's. I remember when the coup first started-- my family had to hide in these iron bathtubs for 3 days because the military was shooting at everything. I was 7 and that was one of my first memories. We made it out on the
last flight. So Africa was always a big part of our lives-- it defined our family, in a way. Music came right after that, so, for me, music was always tied to Africa and music was always something powerful."
Shortly after returning from Africa, Hemphill met Bobby Lee (bass) in the first grade in
Virginia. The two instantly became best friends, finding common ground through their love of hip hop, rock and reggae which they performed together at their middle school talent shows.
Throughout high school, they met Ryan Berty (drums), Kenneth Brownell (percussion) and Patrick O'Shea (keyboards) and together formed SOJA. The band gigged locally in the DC area while a couple of the guys finished school, all the while making plans to hit the road after graduation. They actually wound up owning the road. Over the course of the past few years, SOJA has sold more than 200,000 albums, headlined large theaters in more than 20 countries around the world, generated over 40 million YouTube views, amassed nearly 2 million Facebook fans, and attracted an almost Grateful Dead-like international fanbase that grows with each tour, with caravans of diehards following them from city to city. Most impressive of all, they've accomplished all this on their own. This 8-piece band has spent the past year and a half grinding it out from venue to venue, playing more than 360 dates, including headlining sold-out tours of North and South America, as well as opening for O.A.R. and sharing stages with everyone from Dave Matthews Band to Matisyahu.
With Strength to Survive, the band makes an impassioned call for unity and change with universally relatable songs about faith, hope and love. "I could go on and on about the horrible damage we've done to the earth or the problems that arise when countries compete for money over an imaginary border, but the album has one central theme," says Hemphill, "and that's our hope for the world to be one family." It's a concept best exemplified in the song "Everything Changes." "People out there with no food at night," sings Hemphill, "And we say we care, but we don't, so we all lie/But what if there's more to this, and one day we become what we do, not what we say/Maybe we need to want to fix it. Maybe stop talking, maybe start listening/ Maybe we need to look at this world
less like a square and more like a circle."
Among the album's many highlights is the ethereal "Let You Go," about the road not taken, "Mentality," the disc's hard-hitting opening track, and the one-two punch of "Be With Me Now" and "When We Were Younger," the latter bringing together the macro and the micro with the simple yet resonant line, "All of my answers, now that I'm older, turn into questions."
Hemphill says the band's simple and honest approach to music is what's enabled them to
break through obstacles of language, distance and culture in amassing an international
following. "What's the alternative - pop music?" he laughs. "Pop music-especially American pop music, is about having money, sleeping with models, living in mansions, spending all of our time in clubs and generally being better than the rest of the world. It's funny, 'cuz everyone here is broke. We sing about different things-things that actually matter. I think our fans appreciate that."
"When I look out in the audience and I see these kids with tears in their eyes, not because I'm singing a love song, but because I'm singing about how the world is dying and we're the only ones who can stop it, that is huge. I live for that. We played a festival in Brazil in front of 80,000 people, and everybody was singing every word-in English. After one of the songs, I told them, 'We're on the road a lot, and people always ask me, "Don't you ever get homesick? Don't you miss your family?" I said, 'It took me awhile to realize this, but this is my home, and you all are my family.' The place just blew up. It was amazing. But it's the truth-those are my people and I always want to do right by them. It's is the only game in town for me."

About Brett Dennen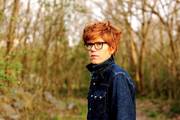 "It was time to get back to basics." Brett Dennen says of his fifth record, Smoke & Mirrors, out October 22th, 2013. "I wanted to return to the folk and acoustic music I loved when I began writing. I decided to tap into my memories and explore new emotional territory as honestly as I could."
Brett Dennen's music career began humbly around the camps of the Sierra Nevada mountain range-a retreat to which he would eventually return for inspiration on Smoke and Mirrors. "Being in the mountains, aside from the inspiration, was so crucial to me, because as a kid I used to spend so much time in the mountains. And just being there helped me regain that self-confidence. I remembered who I was."
Brett's 2006 release, So Much More, officially launched him as a discovery artist and drew frequent comparisons to troubadours like Paul Simon and Tom Petty. In 2008 his Hope for the Hopeless didn't stray too far from the songwriter's comfort zone, though a partnership with producer John Alagia (Dave Matthews Band, John Mayer) led to a high level of production not yet heard on any of his albums. In 2011, Dennen's Loverboy was his biggest departure to date: a danceable collection of songs influenced by the road and recorded by a studio filled with friends and imperfect takes.
"After several years of consistent recording and touring, some real time off was necessary. I bought a house in the mountains and reconnected with my roots as a songwriter. I walked through the hills, enjoying the solitude, and only wrote when I was inspired."
Returning from his retreat into the mountains, Dennen looked for a collaborator to elevate the songs he'd brought back and landed on renowned producer Charlie Peacock. "Charlie had recently made a beautiful record for The Civil Wars, so he seemed like an ideal producer. We spoke on the phone for just a few minutes and instantly connected. He wanted the recordings to focus on my vocals and acoustic elements. Our goal was to simply enhance the demo and bring them to life."
Dennen and Peacock chose Nashville as a home base, eschewing Brett's L.A. comfort zone to work with virtual strangers. "It was exciting to record with musicians I'd never met. Charlie brought in Mark Hill (Reba McEntire's bass player), Jerry McPherson (guitarist for Faith Hill and Martina McBride), drummer Aaron Sterling who recently worked with Charlie on The Civil Wars record, and Ruby Amanfu (a vocalist in the all-girl Jack White ensemble). Working with new people allows you to explore parts of yourself that might not come out with people you know. You have to stretch a bit, so I let Charlie create an atmosphere that allowed me to be my best self."
Peacock's understated production places Dennen's fervent vocals upfront, while the session players bring their low-key power to the proceedings, adding their own ideas to flesh out the arrangements. Peacock explains, "Brett and I spent a lot of time just building out the arrangements. From the production side, he encouraged me to make every song uniquely its own while keeping it cohesive - and I think we did it."
"Wild Child," the album's lead single, is packed with hooks including a sing-a-long chorus augmented by a bit of George Harrison-style slide guitar. "When We Were Young" has a driving single note rhythm guitar track and a steady backbeat that gives the song a sense of urgency comparable to the work of Don Henley's Building the Perfect Beast. An R&B flavored acoustic guitar hook introduces "Don't Mess With Karma," a topical song about the right to marriage, which condenses the ups-and-downs of a human life into five concise verses interspersed with jazzy electric guitar and Peacock's church organ amplifying its soulful message. "Only Want You" is a love song about going through a rough patch in a relationship; acoustic guitar, subtle mandolin, an almost whispered vocal and a hint of reggae give the tune a gentle lilt. It has a simple message: remember why you're in love and don't get caught up in the things that can distract you from that strong connection.
"Charlie had a master plan and assured me the music would sound good if I just relaxed and became myself. He told me to have faith in the process and let things unfold beautifully, and they did."
"I called the album Smoke and Mirrors, because one of the major themes of the album, lyrically, is that things aren't exactly as they appear to be. If you focus on how you think things should be, then you can't see them for what they really are."
About and Trevor Hall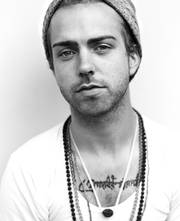 Trevor Hall realized at a very young age that music was more than just a passion. As an eleven year old, playing harmonica beside his father in the cradle of the weeping willows of South Carolina, music quickly became his most intimate companion, guide and creative outlet. In his elementary years, he began to write his own songs and perform them locally. At sixteen he recorded his first record, and the following year he left South Carolina to study classical guitar at Idyllwild Arts Academy, an international boarding school east of Los Angeles. There, Trevor was introduced to yoga and certain spiritual practices found in India, which greatly influenced his music and his life journey. During his senior year, Trevor signed a record deal with Geffen Records and his career as a musician formally began.
Trevor quickly broke through the music scene, with such early accomplishments in his career as having a song recorded on the Shrek the Third soundtrack, as well as joining a series of sold-out tours with artists such as Steel Pulse, The Wailers, Jimmy Cliff, Matisyahu, Michael Franti and Colbie Callait. Trevor's quick rise on the scene, however, was ripe with challenges that conflicted with his spiritual life and devotional practice. In order to parallel his life's path with the messages in his music, Trevor moved into a traditional Hindu ashram in Southern California in 2008. When not on tour, he lived as a monk and devoted his days to spiritual practice and service. His involvement with the temple affected his music and his music quickly became his practice.
Trevor Hall's music - an eclectic mix of acoustic rock, reggae and Sanskrit chanting - echo with the names and teachings of divinities, while maintaining an incredibly and refreshingly universal message. While on the road, Trevor sees the stage as his moving temple, a place where he can share in the experience of his spiritual journey with his audience. Trevor's annual trips to India also continue to serve as a source of creativity and motivation for his music. The precious lessons and experiences that he has harvested from his journeys East have moved Trevor to return a service to those whom have colored his music and his life so beautifully. Trevor uses donations collected at his live shows to help support an ashram in Allahabad, India, the home of his Guru, where underprivileged and orphaned boys and girls are given the chance at a better life and a traditional Vedic education.
Trevor's self-titled debut album debuted on Billboard's Heatseeker chart at #7 in 2009, he was named one of the Top 20 New Artists by Music Connection magazine, in 2010 MTV named him one of the twenty emerging artists for 2010, and in 2012 CBS used his hit "Brand New Day" for the promo of their CBS This Morning show. His most recent album, Everything, Everytime, Everywhere, reached 80th on the Billboard 200 chart.
In 2013 at the age of 26, after touring consistently for ten years, Trevor decided to take a break from the stage and go on an extended pilgrimage to India. There he spent many weeks studying under a classical Baul musician born and trained in the villages of Bengal. Trevor returned from his trip and retreated deep into the green mountains of Vermont and Maine where he spilled all that he had learnt onto the page and into song. His next album is set to be released in 2014.
Map & Directions
Tags for this Event:
Music > World Music
Property > Edgefield
Related content (tags):