"A Sky Full of Ghosts"
Cosmos: A Spacetime Odyssey
Episode 4
7:30 p.m. doors, 9 p.m. screening |
Free |
21 and over
About "A Sky Full of Ghosts"
Episode 4: A journey back to 1809 features astronomer William Herschel's observations on the effects of light on time and gravity. Also: Tyson travels to the event horizon of a black hole.
Guest Cast
Julian Ovenden as Michael Faraday
Patrick Stewart as William Herschel
About Cosmos: A Spacetime Odyssey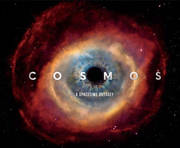 A documentary series that explores how we discovered the laws of nature and found our coordinates in space and time.
Presented by astrophysicist Neil deGrasse Tyson. Executive producers include Family Guy creator Seth McFarlane and Carl Sagan's widow, Ann Druyan.
video:




wikipedia:




imdb:
Map & Directions
Tags for this Event:
Property > Mission Theater
Related content (tags):