Saloon & Hotel
836 N. Russell St.
Portland, OR 97227
Saloon: (503) 282-6810
Hotel: (503) 335-8900
Contact Us
Jon Langford
David Olney
Dan Weber
Thad Beckman
9:30 p.m. |
$14 in advance, $16 day of show |
21 and over
Buy Tickets
Tickets on sale now!
About Jon Langford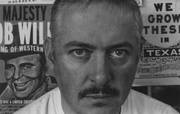 "The great rock and roll bridge between punk's back alleys and country music's windswept plains." - Portland Mercury
"Jon Langford has grit in his voice and melody in his soul. A punk-rock pioneer, a leading light of alt-country, a troubadour for our times, a musicians' mentor, a visual artist of uncommon skill, a singer-songwriter who writes with the authority of having lived a life rather just having imagined it, how do you peg Langford? Is he folk, rock, country, punk, what? Yes, he's all that. Langford is Langford, a transplanted Welshman who's been in Chicago long enough for us to claim him, and in doing so, stake a claim to a treasure." - Chicago New City
) The L'homme de Renaissance of indie rock. (That's "Renaissance Man" for all you eating "Freedom Fries.") He's done it all in his time. For us, he's created lots of cover art, produced lots of records, lent his ham-fisted guitar stylings to recordings by the Old 97's, Kelly Hogan, Sadies, Sally Timms, Danbert Nobacon, Jon Rauhouse, Alejandro Escovedo, among others, draws a comic strip, plays in the long running art/punk collective the Mekons, written a book, appeared as the backing band on This American Life and acts as a reeling papa bear figure to many of Chicago's musicians looking for direction and reassurance in this vicious racket we call the music industry. Among the guiding forces in the Pine Valley Cosmonauts and the Waco Brothers and Wee Hairy Beasties. At any given time, he has several projects going. It tires us just trying to keep up. As nice as he is prolific. Sort of rare in the hyper-rarified environment of notoriety.
About David Olney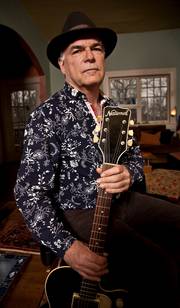 Nashville-based touring and recording artist David Olney spent 2014 on a cross-country tour from Boise to Little Rock, having kicked off the Summer season on a California co-bill tour with Anne McCue. That was preceded by a triumphant debut tour of Australia in March, followed by a new album release tour in Scandinavia. During that touring, Mr. Olney's "Postcard From Mexico" song was prominently used in the ABC-TV "Nashville" show. In addition to always being on the road, David broadcasts every Tuesday on his website via YouTube with his "You Never Know" video shorts where he plays a song and shares the story behind it. One of the early pioneers of what has become known as Americana music, David Olney has released more than 20 albums over four decades, including six live recordings and is often likened to Tom Waits, Johnny Cash and Randy Newman. His intelligent compositions have been recorded by Emmylou Harris, Linda Ronstadt, Del McCoury, Steve Earle, Lonnie Brooks, Tim O'Brien, and many more. Ms. Harris says, David Olney tells marvelous stories, with characters who cling to the hope of enduring love, all the while crossing the deep divide into that long dark night of the soul. A new crowd-funded full length studio album - "When The Deal Goes Down" - is slated for a July 8th release. Mr. Olney is well-known for his energetic live performances packed with such intensity it leaves audiences with a truly memorable experience.
"Anyone interested in the true art of songwriting has an incomplete view without awareness of David Olney's work. HIS SONGS RIVET YOU even as THEY STARTLE and AMAZE, illuminating and enriching one¹s life." ( Sing Out! Magazine )
"David Olney remains A MONUMENTAL STORYSPINNER. The sinister tales are subtly told but packed with perfectly polished observations" ( Philadelphia City Paper )
"David Olney is nothing less than a twisted American treasure - a booming narrator of dark topics usually spoken about only in hushed tones. He also wields a mighty wicked guitar." ( Mountain XPress, Asheville, NC )
website:
Map & Directions
Tags for this Event:
Property > White Eagle
Related content (tags):