& Gearhart Hotel
1157 N. Marion Ave.
P.O. Box 2299
Gearhart, OR 97138
Pub: (503) 717-8150
Contact Us
St. Patrick's Day Celebration at Gearhart Hotel
with Live Music by
Spud & the Snake Skinners
and
Special Release: St. Patrick's Day Whiskey
All Day! Music 6 p.m. 'til 9 p.m. |
Free |
All ages welcome
About St. Patrick's Day Celebration at Gearhart Hotel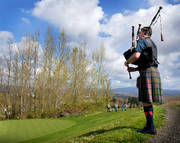 We do so love this particular holiday! We'll offer live music in the Pub from Spud & the Snake Skinners, McMenamins Irish Stout, Irish Coffee cocktails, Irish food specials and more.
About Special Release: St. Patrick's Day Whiskey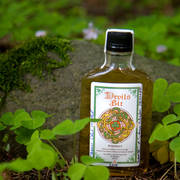 The highly coveted, limited-edition McMenamins Devils Bit Whiskey returns for its St. Patty's Day debut on Monday, March 17 at select locations!
With fewer than 1,000 bottles produced, this aged spirit is released on our favorite holiday – and when it's gone, it's gone! The 200-ML flask bottles can be purchased for $17 (two per person maximum) to-go at these McMenamins spots (which will all be festively celebrating the holiday as well!):
Edgefield Gift Shop Troutdale · opens 7 a.m.
Kennedy School Gift Shop Portland · opens 7 a.m.
Crystal Hotel Portland · opens 7 a.m.
Old Church & Pub Wilsonville · opens 11 a.m.
Old St. Francis School Bend · opens 7 a.m.
Cornelius Pass Roadhouse Hillsboro · opens 11 a.m.
Grand Lodge Forest Grove · opens 7 a.m.
North Bank Eugene · opens 11 a.m.
Roseburg Station Roseburg · opens 11 a.m.
Hotel Oregon McMinnville · opens 7 a.m.
Lighthouse Pub Lincoln City · opens 11 a.m.
Gearhart Hotel Gearhart · opens 7 a.m.
Devils Bit Details
They don't call it the well-traveled barrel for nothing! Handcrafted at the McMenamins Edgefield Distillery, this whiskey was double distilled from a mash of 100 percent two-row malted barley in 2006. From there it went into a new 53-gallon, charred American white oak barrel, where it aged for two years. Then it spent two years in a new 30-gallon American white oak barrel and three more years in a barrel previously used for McMenamins Port-style wines. Finally, it was finished for a year in a barrel previously used for making McMenamins wheat-based whiskey.
As a result, this year's Devils Bit is far more complex than expected of an eight-year-old whiskey. The aroma is balanced between the malt, the sweet new oak and the notes of Port wood. It tastes like a piece of chocolate cake with a cherry glaze. Sláinte!
Devils Bit Lore
We history lovers enjoy dreaming up fanciful identities for McMenamins hand-crafted products. Devils Bit Whiskey was named after a mountain in North Tipperary, Ireland. Legend has it that a small gap in the mountain is where the devil took a bite and spit out the rock. That spit-out piece became the Rock of Cashel, which was the traditional seat of the kings of Munster in Ireland for several hundred years; most of the buildings that remain on the site date from the 1100s and 1200s. According to legend, Cashel is also the site of the conversion of the King of Munster by St. Patrick in the 5th century.
Edgefield Distillery:
Map & Directions
Tags for this Event:
Events:
Beer, Wine, and Spirits
Holidays
McMenamins Celebrations
Movie Types > All Ages
Property > Gearhart Hotel & Sand Trap Pub
Related content (tags):