McMenamins
---

---
A Place for Family & Friends...
Last Vegas (PG-13)
Old St. Francis School - Old St. Francis Theater |
Saturday, February 1, 2014
9:15 p.m. |
$4 adults |
21 and over
About Last Vegas (PG-13)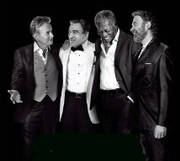 Billy, Paddy, Archie and Sam have been best friends since childhood. So when Billy, the group's sworn bachelor, finally proposes to his thirty-something girlfriend, the four head to Las Vegas with a plan to stop acting their age and relive their glory days. However, upon arriving, the four quickly realize that the decades have transformed Sin City and tested their friendship in ways they never imagined.
Map & Directions
Tags for this Event:
Property > Old St. Francis School