4045 N.W. Cornelius Pass Rd.
Hillsboro, OR 97124
(503) 640-6174
Contact Us
Pepper Fest
Special Beer Tasting
• Aztec Chocolate Chili Stout
• Conflagration Habanero IPA
• Jalapa Lager
part of
Oregon Craft Beer Month
6 p.m. 'til the beer is gone |
Limited-edition beer at happy hour pricing all night |
All ages welcome
About Pepper Fest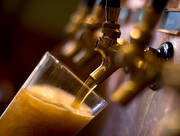 Join us for some spicy, spicy beer! Yowza!
About • Aztec Chocolate Chili Stout
This Roadhouse favorite is back for a fifth-straight year! Bittersweet chocolate combines with belly warming heat to yield a rich and satisfying finish to a big, roasty, American stout.
Malts: Premium 2-row Malt, Munich Malt, 40L Crystal, and Black Barley
Hops: Chinook and Cascade
Other: Bittersweet Chocolate, Habanero and Serrano Peppers
OG: 1.065 TG: 1.015 ABV: 6.45% IBU: 30 SRM: 35
Buzz Words: Huge Chocolate, Warming, Wow
About • Conflagration Habanero IPA
Temperatures spike as habanero peppers and orange zest ignite a citrusy Roadhouse IPA. The base IPA is our Squeeze Play, a crisp, summery, thirst-quencher that plays beautifully with the fruity heat of Habanero peppers. Toss in a dash of orange zest and you have all the ingredients for a hopping fiesta – in your mouth!
Malts: Superior Pilsen, 2-Row, Crystal 15
Hops: Nugget, Chinook, Cascade
Other: Habanero Peppers, Orange Zest
OG: 1.062 TG: 1.010 ABV: 6.71% IBU: 84 SRM: 4
Buzz Words: Orange, Hoppy, Heat
About • Jalapa Lager
Our Honey Lager infused with Jalapeño, Serrano, and Red Thai chillies. We used our lager yeast to ferment this brew but at a higher temperature as if employing an ale yeast. The result is the same clarity you expect from a lager but boasts slightly more body and malt flavor. The perfect choice on a hot summer day, then kicked up with our Jalapa Chili blend!
Malts: Superior Pilsen, Honey Malt, Flaked Barley
Hops: Sterling
Other: Jalapeno, Serrano, and Red Chili Peppers
OG: 1.048 TG: 1.006 ABV: 5.42% IBU: 20 SRM: 4
Buzz Words: Fresh Aroma, Peppery, Crisp
About Oregon Craft Beer Month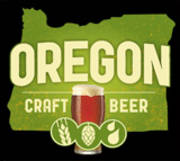 July is Oregon Craft Beer Month, a time to celebrate the many handcrafted ales, lagers, pilsners and stouts that McMenamins brews right onsite at many of our properties. So we're toasting this auspicious month with special beer events and tastings.
Oregon Craft Beer Month:




Oregon Brewers Festival:
Map & Directions
Tags for this Event:
Events > Beer, Wine, and Spirits
Property > Cornelius Pass Roadhouse
Related content (tags):