Jon McLaughlin
"Holding My Breath" Tour
with Dwayne Shivers
Sunday, February 23, 2014
7 p.m. doors, 8 p.m. show |
$15 advance, $15 day of show |
All ages welcome
Buy Tickets
Tickets on sale now!
About Jon McLaughlin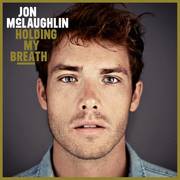 Just four years ago, McLaughlin's Island Records debut propelled his song "Beautiful Disaster" up the charts, with "Beating My Heart" following quickly after. Hollywood immediately took notice of the young songwriter and didn't stop at just using several of his songs for films and commercials. McLaughlin himself was offered a role in the hit film Enchanted, performing a song that was later nominated for an Academy Award. In 2008, he found himself onstage at the Oscars reprising the tune in front of 32 million US viewers. In between the hit songs and television appearances, true to his hardworking Midwestern roots, McLaughlin spent his nights opening for the likes of Sara Bareilles and Kelly Clarkson, recording with Jason Mraz and writing for other artists.
But the affable McLaughlin was never quite comfortable with the artistic compromises he made along the way. Largely inspired by an extraordinarily close relationship with his fans, he left Island to create an album like he had never done before; one that was filled with lyrics that were a part of him. Careful to note that he genuinely loved working with other songwriters and found great meaning in their collaborative work, McLaughlin nonetheless couldn't shake his need to be completely responsible for the songs he delivered to his extremely loyal fans. An ardent social media aficionado, his interaction with his audience influenced him to release this album on his own for the first time.
"Making Forever if Ever reminded me that music is a personal thing," McLaughlin reveals. "It's not a corporate business. It's just music. On my previous albums, I was tied up in a lot of red tape and meetings and actually heard myself say 'fourth quarter budgets' at one point." "And now I get to be a musician again!"
Website:
Map & Directions
Tags for this Event:
Music > Singer/Songwriter
Property > Crystal Ballroom Property
Related content (tags):