Come have fun in school... for once...
5736 N.E. 33rd Ave.
Portland, OR 97211
Local: (503) 249-3983
Elsewhere: (888) 249-3983
Contact Us
Science Fiction & Fantasy Writers of America presents...
SFWA Pacific Northwest Reading Series
featuring
Mary Rosenblum
Rick Lovett
Nina Kiriki Hoffman
Wednesday, January 15, 2014
7 p.m. |
Free |
Minor with parent or guardian
About SFWA Pacific Northwest Reading Series

The greater Pacific Northwest is home to Ursula K. Le Guin, Kay Kenyon, Jay Lake, Nancy Kress, Brent Weeks, Ted Chiang and Ramona Quimby. Known for their science fiction and fantasy escapades, they will be celebrated as part of the Pacific Northwest Reading Series. These free quarterly events provide the Northwest science fiction and fantasy community a chance to gather, network and enjoy readings from local and visiting authors.
Each event features three authors who read from their latest work, interpreting and explaining their concepts and vision. In addition, space is provided for networking and conversation. Booksellers from Wrigley-Cross Books will be on hand with copies of the authors' and other books for you to buy.
SFWA Website:




Wrigley-Cross Books:
About Mary Rosenblum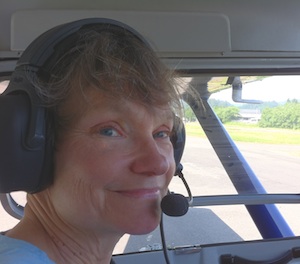 Mary Rosenblum has been publishing her fiction since 1988, when she graduated from the Clarion West Writers Workshop with a sale to Asimov's Magazine, and has been a finalist for both Hugo and Nebula awards, as well as a winner of the Sideways in Time Award and the Compton Cook Award for Best First Novel. She writes speculative fiction as Mary Rosenblum and mystery as Mary Freeman, with eight novels out from New York publishers and dozens of published short stories. She has returned to Clarion West twice as an instructor, and divides her time between writing and working as a "literary midwife" for new authors. When she's not working with words, she's flying a small plane as an instrument-rated pilot.
About Rick Lovett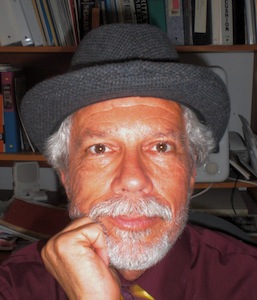 Rick Lovett is an award-winning science fiction author, science writer, sports writer, adventure-travel writer, and distance-running coach. His 3,000+ articles have appeared in Nature, Science, Scientific American, New Scientist, Running Times, The Economist, Psychology Today, Travel & Leisure, The Los Angeles Times, The Chicago Tribune, and more than 100 other magazines and newspapers. He is also a photographer with more than 120 newspaper and magazine layouts, including two magazine covers. Rick's first science fiction sale came in 2003, the novelette "Equalization," which made the cover of Analog Science Fiction and Fact (the magazine in which Isaac Asimov got his start). He now has 45 short stories, novelettes, and novellas to his credit. In addition to Analog, his science fiction has appeared in Cosmos (pending), Nature, Running Times, Abyss & Apex, Marathon and Beyond, and Wisconsin Magazine. His work has also been translated into Russian, Polish, Portuguese, and Finnish.
About Nina Kiriki Hoffman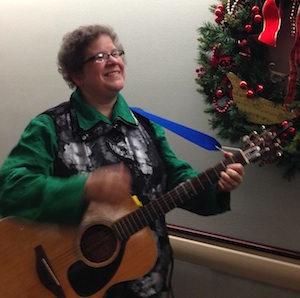 Over the past thirty years, Nina Kiriki Hoffman has sold adult and YA novels and more than 250 short stories. Her works have been finalists for the World Fantasy, Mythopoeic, Sturgeon, Philip K. Dick, and Endeavour awards. Her fiction has won a Stoker and a Nebula Award. A collection of her short stories, Permeable Borders, was published in 2012 by Fairwood Press. Nina does production work for the Magazine of Fantasy & Science Fiction. She teaches writing through Lane Community College. She lives in Eugene, Oregon. Here is a list of Nina's publications.
Map & Directions
Tags for this Event:
Movie Types > All Ages
Property > Kennedy School
Related content (tags):