Back to school in Bend!
700 N.W. Bond Street
Bend, OR 97703
Local: (541) 382-5174
Elsewhere: (877) 661-4228
Contact Us
Hulk SMaSH Too IPA
Firkin Keg
O'Kanes Cask Series Release
part of
Central Oregon Beer Week
5 p.m. 'til beer is gone |
Limited-edition beer tasting at happy hour pricing all night |
All ages welcome
About Hulk SMaSH Too IPA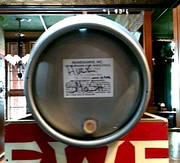 SMaSH is an acronym for Single Malt and Single Hop, meaning only one malt style was used for the body of the beer, and one varietal of hop was used for hop bitterness, flavor, and aroma. A few of the Central Oregon breweries have made this style of IPA for Central Oregon Beer Week, May 23–31. We here at OSF liked how our Hulk SMaSH turned out last year, so we wanted to create something similar but different. Possibly the David Banner to last year's Hulk?
The Marris Otter Pale malt gives a nice biscuit and toasty malt flavor. Chinook hops were chosen for their piney bitterness yet subtle citrus tones. To enhance the SMaSH experience even more we put this concoction into our Firkin keg for a unique beer taste. A cask style of serving this beer allows for a whole new way to enjoy a pint. Lower carbonation and poured closer to room temp allows aromas and flavors in the beer to entice your taste buds. SMaSH your idea of what and IPA can do, just like the Hulk smashes evil forces!
Malts: Baird's Marris Otter Pale
Hops: Chinook
OG: 1.063 TG: 1.014 ABV: 6.3% IBU: 60 SRM: 5
Buzz Words: Hoppy, malt balance and Hulk Smashing Again!!
Central Oregon Beer Week website:
About O'Kanes Cask Series Release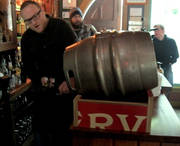 Join us once a month as Mike 'Curly' White unveils another of his firkin handcrafted ales.
About Central Oregon Beer Week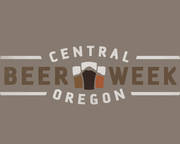 Central Oregon has one of the largest per-capita number of breweries of any region around, and on top of that a thriving, exploding craft beer scene – so it's only natural that we also have a Central Oregon Beer Week, a week-long celebration of Bend and Central Oregon's amazing craft beer culture!
Map & Directions
Tags for this Event:
Events > Beer, Wine, and Spirits
Property > Old St. Francis School
Related content (tags):