3702 S.E. Hawthorne Blvd.
Portland, OR 97214
Pub: (503) 467-7521
Movie Line: (503) 249-7474 x1
Contact Us
Gaspard's Grove Peach Ale
Peach Saison hopped with Mosaics
Reel Beer Series
Special Beer Tasting
part of
Oregon Craft Beer Month
5 p.m. 'til the beer is gone! |
Limited-edition beer tasting at happy hour pricing |
21 and over
About Gaspard's Grove Peach Ale
This funky, fruity, slightly tart beer is named for Gaspard "The 'D' is Silent" Bauhin, a Swiss botanist who classified thousands of different species of plants. Among them, you may have guessed, was the peach. We used over 330 pounds of peach puree, 5 pounds of orange peel, and a big late addition of limited Mosaic hops to make this next-level fruit beer shine. This beer is best enjoyed with your trusty copy of Pinax theatri botanici and a solid understanding of binomial nomenclature.
Malts: Premium 2-Row, Wheat, CaraPils
Hops: Nugget, Mosaic
Fruit: Peach Puree, Bitter Orange Peel
OG: 1.047 TG: 1.003 ABV: 5.68% IBU: 39 SRM: 4
Buzz Words: Fruity, Funky, Light
About Reel Beer Series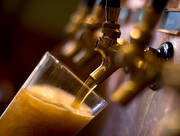 Join us each month at the Bagdad Theater to sample a special beer release from our Edgefield Brewery. Meet the brewers and ask beery questions.
About Oregon Craft Beer Month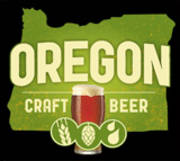 July is Oregon Craft Beer Month, a time to celebrate the many handcrafted ales, lagers, pilsners and stouts that McMenamins brews right onsite at many of our properties. So we're toasting this auspicious month with special beer events and tastings.
Oregon Craft Beer Month:
Map & Directions
Tags for this Event:
Events > Beer, Wine, and Spirits
Property > Bagdad
Related content (tags):