A truly remarkable destination.
2126 S.W. Halsey St.
Troutdale, OR 97060
Local: (503) 669-8610
Elsewhere: (800) 669-8610
Contact Us
Skip von Kuske's Groovy Wallpaper w/Kathryn Claire
Kathryn Claire
7 p.m. til 9 p.m. |
Free |
21 and over
About Skip von Kuske's Groovy Wallpaper w/Kathryn Claire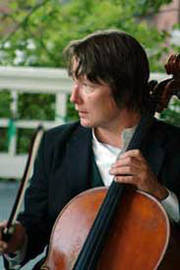 Skilled at several string instruments, Skip vonKuske's primary instrument for nearly thirty years has been the cello. While his intense classical education and experience with numerous symphonies speaks for itself, it's Skip's improvisational skills that set him apart from his classical music counterparts. Since 1997, Skip has recorded with well over fifty artists in the Portland area. His background as a singer/songwriter and sometime guitar player give him an insight into songcraft and studio work that few cellists can match. Currently, Skip juggles the schedules of several groups and performs an average of twenty times a month, in different genres: classical, jazz, flamenco, klezmer, pop, rock, and various forms of folk music.
website:
About Kathryn Claire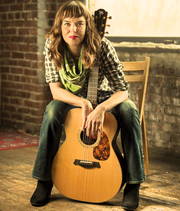 Kathryn Claire has asserted herself in a new generation of traditionally-inspired musicians. Her fiddle-playing exhibits a technical grace which is matched only by her truly captivating voice and she possesses the rare ability to move seamlessly across genres. Her deep love and respect for traditional music has long been a driving influence and those roots can be heard in her own original music.
Early classical training on the violin naturally gave way to her own creative inclinations. While still a teenager, Kathryn taught herself guitar in order to explore her own voice as a songwriter. She has since spent years cultivating her unique style and approach to music as a violinist, singer, and songwriter.
Performing is a truly joyful experience for Kathryn Claire, and her love of music is evident every time she takes the stage. Strong fundamentals from her classical background combined with an innate ability to improvise and a keen sense of harmony has made her a sought after collaborator and allowed her to work in a wide range of genres.
Map & Directions
Tags for this Event:
Music > World Music
Property > Edgefield
Related content (tags):