In the heart of Oregon's wine country...
310 N.E. Evans Street
McMinnville, OR 97128
Local: (503) 472-8427
Elsewhere: (888) 472-8427
Contact Us
Our Own Birthday Party
at Hotel Oregon
Jon Koonce
The Lowest Pair
The Resolectrics
Saturday, January 25, 2014
All day; music begins at 5 p.m. |
Free event and music; Hammerhead pints $2.50 |
All ages welcome
About Our Own Birthday Party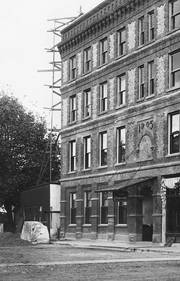 Mark your 2014 calendar now to celebrate the historic splendor of our location. We'll have live music, McMenamins ales, wine and spirits, and drink specials in the Cellar Bar. It also happens to be Hammerhead's birthday, so those pints will be $2.50 all day.
** FREE MUSIC **
The Resolectrics · Paragon Room (5–7 p.m. · All ages)
Jon Koonce · Mattie's Room (7–10 p.m. · All ages)
The Lowest Pair · Cellar Bar (7–10 p.m. · 21 & over)
About Jon Koonce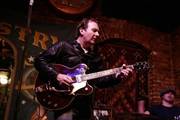 Jon Koonce is a Northwest original. Formerly of Johnny and the Distractions, the singer-songwriter, guitarist and local legend romps, stomps, twangs and rages through tales of love, lust, trailer parks, truck stops, demons and dogs. Koonce introduces lap steel, humor and blues harp into a vintage live and loud production. Twenty five years of tearin' it up in hootch parlors has left a mark of realism.
website:
About The Lowest Pair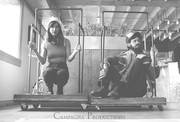 The Lowest Pair is a quirky, old-time roots influenced duet, featuring the high lonesome harmonies of banjo pickin' songsters Kendl Winter and Palmer T. Lee. They perform both traditional and original music, often nestling-in somewhere between. With their city folk front and back porch sentiment, this new, sweet, and powerful duo are turning heads across the country.
About The Resolectrics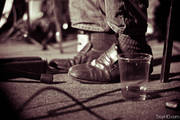 "Rhythm, Rock 'n' Soul"
Resolectrics at heart are a classic rhythm & blues band. But like the pioneers of rock & roll in the '50s, '60s and '70s, Resolectrics draw inspiration from many sources in the roots of American music to create an original and soulful blend of rock, R&B, and folk. Their ragged-yet-heartfelt harmonies, bluesy riffs and swampy grooves are sure to move you. Resolectrics' electrifying live performances showcase the group's dedication to drummer, Les Ismoore's motto: "Feel is King".
Resolectrics are:
Rhumen Boord - keys, vocals
Johnny Brenda - guitar, vocals
Les Ismoore - drums, vocals
Peter Doubt - bass, vocals
Bandcamp:




Facebook:




Reverbnation:
Map & Directions
Tags for this Event:
Events > McMenamins Celebrations
Music:
Singer/Songwriter
Dance Party
Americana
Property > Hotel Oregon
Related content (tags):