Back to school in Bend!
700 N.W. Bond Street
Bend, OR 97703
Local: (541) 382-5174
Elsewhere: (877) 661-4228
Contact Us
The Smurfs 2 (PG)
Monday, November 25, 2013
2 p.m. matinee |
$3 per person |
Minor with parent or guardian
About The Smurfs 2 (PG)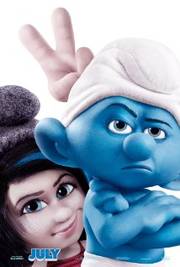 The evil wizard Gargamel creates a couple of mischievous Smurf-like creatures called the Naughties that he hopes will let him harness the all-powerful, magical Smurf-essence. But when he discovers that only a real Smurf can give him what he wants, and only a secret spell that Smurfette knows can turn the Naughties into real Smurfs, Gargamel kidnaps Smurfette and brings her to Paris, where he has been winning the adoration of millions as the world¹s greatest sorcerer. It's up to Papa, Clumsy, Grouchy, and Vanity to return to our world, reunite with their human friends Patrick and Grace Winslow, and rescue her!
Map & Directions
Tags for this Event:
Movie Types > All Ages
Property > Old St. Francis School
Related content (tags):