"The Assembly" hosts
"Science/Fiction: CSI"
--
Monday, November 18, 2013
6 p.m. doors, 7 p.m. show |
$8 advance & day of show |
21 and over
Buy Tickets
Tickets on sale now!
About "Science/Fiction: CSI"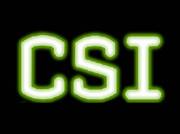 It's like CSI meets Mystery Science Theater 3000!
Crime scene TV shows like CSI and Bones have helped spawn a fascination for all things forensic, but the science those shows depict is sometimes shockingly inaccurate. Find out what it's really like to be a forensic scientist, and watch and learn as they pick apart some clips from those shows and debunk some of the "science" they portray.
We'll be joined by experts from the Oregon State Police Crime Lab, the Clackamas County Medical Examiner's Office, and the State Medical Examiner's Office.
About --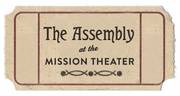 ... The Assembly
The Mission Theater – the place that first put beers into the hands of Portland theater-goers so many years ago – has proudly introduced a new line of programming, dubbed "The Assembly."
While retaining its relaxed environment, comfortable seating and matchless sightlines, the Mission is dropping its second-run movies, stepping up its food and beverage offerings, and – best of all – evolving the theater's programming dramatically. The core of The Assembly features film screenings with related lectures, interviews, and performances that bring cinema to life. And fans of Mortified, Miz Kitty and live music will be happy to learn that many of the live performances that we've all loved over the years will continue. After all, The Assembly's primary mission – engaging audiences with events that are both enriching and entertaining – has few boundaries!
So get your curiosity on and gather with us at The Assembly. There's a lot of world out there.
Map & Directions
Tags for this Event:
Events > History
Property > Mission Theater
Related content (tags):