"The Assembly" hosts
Nerd Nite #9
Topic: "Cataclysms on the Columbia: The Great Missoula Floods"
with
Scott Burns, Ph.D.
--
Tuesday, November 12, 2013
6 p.m. doors, 7 p.m. show |
$8 advance, $8 day of show |
Minor with parent or guardian
Buy Tickets
Tickets on sale now!
About Nerd Nite #9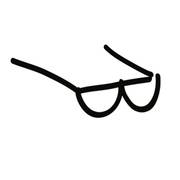 Nerd Nite is a monthly lecture event that strives for an inebriated, salacious, yet deeply academic vibe. Featuring short talks by several scientists, artists, and experts of all types, we aim to entertain, educate, elucidate, enlighten, and other things that start with "e." Be there and be square!
Facebook:




web:
About Topic: "Cataclysms on the Columbia: The Great Missoula Floods"
This Nerd Nite will feature just one speaker, the unforgettable Scott Burns!
One of the greatest sets of geological events to ever have occurred in North America was the Missoula Floods. Occurring as many as 40 times during the last ice age, the floods were caused by waters released from ancient Lake Missoula that scoured the Columbia River basin, carved out the Columbia River Gorge, and swept across at least 16,000 square miles of the Pacific Northwest. At this Nerd Nite, Scott Burns, Ph.D., Professor of Geology and past chair of the Department of Geology at PSU, will focus on the incredible story of discovery and development of the idea of the floods by J. Harlen Bretz and will discuss the effect of the floods on the landscape of the Willamette Valley and the area around us.
About --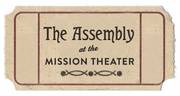 ... The Assembly
The Mission Theater – the place that first put beers into the hands of Portland theater-goers so many years ago – has proudly introduced a new line of programming, dubbed "The Assembly."
While retaining its relaxed environment, comfortable seating and matchless sightlines, the Mission is dropping its second-run movies, stepping up its food and beverage offerings, and – best of all – evolving the theater's programming dramatically. The core of The Assembly features film screenings with related lectures, interviews, and performances that bring cinema to life. And fans of Mortified, Miz Kitty and live music will be happy to learn that many of the live performances that we've all loved over the years will continue. After all, The Assembly's primary mission – engaging audiences with events that are both enriching and entertaining – has few boundaries!
So get your curiosity on and gather with us at The Assembly. There's a lot of world out there.
Map & Directions
Tags for this Event:
Events > History
Property > Mission Theater
Related content (tags):