"The Assembly" Horror Cinema Series
The Host (R) [2006]
--
Thursday, October 31, 2013
5 p.m. doors, 6 p.m. film |
$5 per person |
Minor with parent or guardian
About The Host (R) [2006]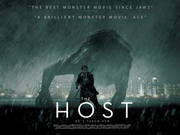 The film revolves around Park Hee-bong, a man in his late 60s. He runs a small snack bar on the banks of the Han River and lives with his two sons, one daughter, and one granddaughter. The Parks seem to lead a quite ordinary and peaceful life, but maybe they are a bit poorer than the average Seoulite. Hee-bong's elder son Gang-du is an immature and incompetent man in his 40s, whose wife left home long ago. Nam-il is the youngest son, an unemployed grumbler, and daughter Nam-joo is an archery medalist and member of the national team. One day, an unidentified monster suddenly appears from the depths of the Han River and spreads panic and death, and Gang-du's daughter Hyun-seo is carried off by the monster and disappears. All of the family members are in a great agony because they lost someone very dear to them. But when they find out she is still alive, they resolve to save her.
About --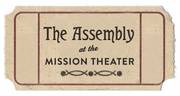 ... The Assembly
The Mission Theater – the place that first put beers into the hands of Portland theater-goers so many years ago – has proudly introduced a new line of programming, dubbed "The Assembly."
While retaining its relaxed environment, comfortable seating and matchless sightlines, the Mission is dropping its second-run movies, stepping up its food and beverage offerings, and – best of all – evolving the theater's programming dramatically. The core of The Assembly features film screenings with related lectures, interviews, and performances that bring cinema to life. And fans of Mortified, Miz Kitty and live music will be happy to learn that many of the live performances that we've all loved over the years will continue. After all, The Assembly's primary mission – engaging audiences with events that are both enriching and entertaining – has few boundaries!
So get your curiosity on and gather with us at The Assembly. There's a lot of world out there.
Map & Directions
Tags for this Event:
Events > History
Property > Mission Theater
Related content (tags):