"The Assembly" Horror Cinema Series
House (NR) [1977]
--
8:30 p.m. |
$5 per person |
21 and over
About House (NR) [1977]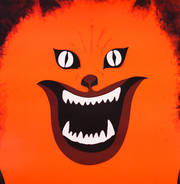 Oshare (Gorgeous) is excited about spending summer vacation with her father, until she finds out that his beautiful, freakishly serene girlfriend Ryouko would be going as well. Oshare decides she will be going to her aunt's house in the country instead. She brings with her her friends from school - Fanta (who likes to take pictures, and daydreams a lot), KunFuu (who has very good reflexes), Gari/Prof (who is a major nerd), Sweet (who likes to clean), Mac (who eats a lot), and Melody (a musician). However, the girls are unaware that Oshare's aunt is actually dead and the house is actually haunted. When they arrive at the house, crazy events take place and the girls disappear one by one while slowly discovering the secret behind all the madness.
About --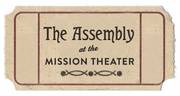 ... The Assembly
The Mission Theater – the place that first put beers into the hands of Portland theater-goers so many years ago – has proudly introduced a new line of programming, dubbed "The Assembly."
While retaining its relaxed environment, comfortable seating and matchless sightlines, the Mission is dropping its second-run movies, stepping up its food and beverage offerings, and – best of all – evolving the theater's programming dramatically. The core of The Assembly features film screenings with related lectures, interviews, and performances that bring cinema to life. And fans of Mortified, Miz Kitty and live music will be happy to learn that many of the live performances that we've all loved over the years will continue. After all, The Assembly's primary mission – engaging audiences with events that are both enriching and entertaining – has few boundaries!
So get your curiosity on and gather with us at The Assembly. There's a lot of world out there.
Map & Directions
Tags for this Event:
Events > History
Property > Mission Theater
Related content (tags):