Nathan Trueb (of Tango Alpha Tango)
Rob Johnston
Brad Parsons
Annie Dang
#34 of the Crystal Ballroom's "100 Nights"
Saturday, November 16, 2013
7 p.m. |
Free |
21 and over
About Brad Parsons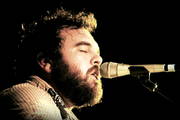 When Brad Parsons steps out on a stage, it's not long before he overpowers a roaring crowd. With little but his voice and an acoustic guitar, Parsons channels raucous energy into original songs that are as hopeful as they are heart-wrenching. Parsons is a Portland-based singer-songwriter with folk-rock roots extending to Idaho. After collaborating on albums with several bands in the Northwest, Parsons released his first solo EP in June 2012. The EP, "Anywhere the River Runs", showcases Parsons' vocal power, vivid lyricism, and infectious melodies. After picking up guitar and drums in his early teens, Parsons studied creative writing in college along with the songwriting of Jeff Tweedy, Townes Van Zandt and Neil Young. "I'm not an art house songwriter. I try to make my songs simple," Parsons says, citing influences from the early Beatles. "I try to write songs that are as real as possible, songs that people can understand." Parsons' discography includes The Bellboys' eponymous 2009 EP and their 2011 album, "I'll Be Here All Night". Parsons also wrote and performed with The Villains (now known as Rose City Thorns) on "Meat" in 2009. Parsons will also be featured on "Hole-Hearted Fools", a full-length southern rock album that is in production with Fruition String Band.
ReverbNation:
About #34 of the Crystal Ballroom's "100 Nights"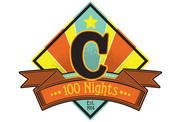 Portland's Crystal Ballroom, as an ongoing entertainment staple for the city since 1914, celebrates its 100th birthday with a 100-day-long party! From October 14, 2013 to its actual centennial-mark on January 21, 2014, daily events will tumble forth from the historic Crystal Ballroom and its second-floor space Lola's Room, with an occasional spotlight pointed at the affable setting of Ringlers Pub.
Events will feature a mix of current national acts, the return of longtime Portland favorites, showcases of up-and-comers, and themed events inspired by key eras of the Crystal past. While the series will end with a bang - a performance by the Decemberists' Colin Meloy on January 21 - the entire run of shows will be stacked with stellar talent. Additional events will pay tribute to the Crystal's amazing history, with ballroom dance extravaganzas, old-timey/Americana dances, a gypsy-themed event, soul/funk shows and psychedelic jams.
Map & Directions
Tags for this Event:
Property > Crystal Ballroom Property
Related content (tags):