A truly remarkable destination.
2126 S.W. Halsey St.
Troutdale, OR 97060
Local: (503) 669-8610
Elsewhere: (800) 669-8610
Contact Us
Brian Copeland
Tuesday, November 19, 2013
7pm til 9pm |
Free |
21 and over
About Brian Copeland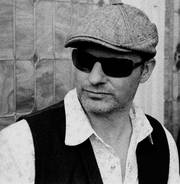 "Classic American songwriting and vocals that are at once both soulful and crisp. Honest music is the best kind, and Brian Copeland's music is honest." - Steve Sundholm, Hollywood Producer/Engineer Singing and strumming since the age of ten, Brian Copeland has cultivated a unique brand of catchy and lyrical guitar-pop. Born in Iowa City and raised in the Pacific Northwest, Copeland draws on a planet of inspiration ranging from a loving family and unwavering friendships to quirky Portland encounters and spectacular Cascadian scenes. Built on honest themes and experiences, his music engages a wide range of listeners from all walks of life.
The evolution of Copeland's current band can be traced back through nearly fifteen years of on-stage success and partnerships with dozens of accomplished musicians through his previous bands The Furleys and Pale Green Pants . This year, with some of the best regional talent on board, including Arcellus Sykes on bass guitar, Brud Giles on drums, Jeff Koch on lead guitar, and Amanda Breese on keys/vocals, Copeland released a 4-song EP "The B Sides" to a sold-out house at the famous Jimmy Mak's in Portland. Anchored by reflective lyrics, powerful vocal arrangements and silky guitar hooks, the recording showcases not only superb musicianship, but Copeland's production and songwriting chops.
"His (Copeland's) songs dance with dreamy winks of Beatles-esque shiver; Crowded House's Neil Finn (who remains at large); and a majestic dose of Matthew Sweet - all of these things, of course, are Very, Very Good." - Corey Frye - Corvallis Gazette Times
In 2010, Copeland teamed up with world-class pianist, songwriter, and arranger Matt Burnett and award-winning engineer and producer Keith Sommers (Absinthe, Lowcraft, Phonochrome) to record "Circles," his third full-length recording. "Circles" is an expertly orchestrated collection of songs that combine the warmth and refinement of classical strings with Burnett's undeniably catchy piano hooks and Copeland's powerful lead vocals. Copeland followed the release with a west coast tour, which included dates in San Francisco and Los Angeles. He has since returned to play dates in southern California, including an appearance at the Yahoo! Music Studios in Santa Monica, CA.
"There's something to be said for a well-crafted pop song, and this disc is full of them...Copeland's voice is
true and amiable, with a slight husky edge. With plentiful vocal harmonies, "Circles" is pop flavor with substance." - Kyle O'brien, The Oregonian
As a vetted pop musician at the center of a galaxy of accomplished musicians, Brian Copeland has built a powerhouse pop institution that remains fresh and engaging from album to album and show to show.
website:
Map & Directions
Tags for this Event:
Property > Edgefield
Related content (tags):