& Lola's Room
1332 W. Burnside
Portland, OR 97209
(503) 225-0047
crystal@mcmenamins.com
"Americana Round-Up"
featuring Steer Crazy
#86 of the Crystal Ballroom's "100 Nights"
6 p.m. doors, 7 p.m. show |
Free |
All ages welcome
About "Americana Round-Up"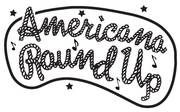 It's time for some free family fun, old-time style. Some of Portland's finest Americana talent (and there's a lot of talent 'round here) will be dropping by on these Tuesday evenings, playing their hearts out so you and yours can put Lola's floating floor to the test. Enjoy drink specials and play yourself some corn hole!
About featuring Steer Crazy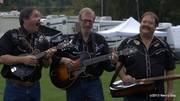 Steer Crazy's combination of musical arrangements, tight singing, exciting soloists, and an irresistibly swinging rhythm delights audiences at every performance.
Steer Crazy performs two ways. You can see them with classic, high quality acoustic instruments in the tradition of your favorite silver screen cowboys.
Steer Crazy Documentary from Brian Jepperson on Vimeo.
For your dancing pleasure the band can also break out the electric instruments. The Fender Telecaster and double neck steel guitar fill the room with swinging rhythms for your dancing pleasure.
Steer Crazy doesn't worry about musical genre. These boys just play the greatest songs of all time for you to enjoy.
About #86 of the Crystal Ballroom's "100 Nights"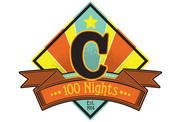 Portland's Crystal Ballroom, as an ongoing entertainment staple for the city since 1914, celebrates its 100th birthday with a 100-day-long party! From October 14, 2013 to its actual centennial-mark on January 21, 2014, daily events will tumble forth from the historic Crystal Ballroom and its second-floor space Lola's Room, with an occasional spotlight pointed at the affable setting of Ringlers Pub.
Events will feature a mix of current national acts, the return of longtime Portland favorites, showcases of up-and-comers, and themed events inspired by key eras of the Crystal past. While the series will end with a bang - a performance by the Decemberists' Colin Meloy on January 21 - the entire run of shows will be stacked with stellar talent. Additional events will pay tribute to the Crystal's amazing history, with ballroom dance extravaganzas, old-timey/Americana dances, a gypsy-themed event, soul/funk shows and psychedelic jams.
Map & Directions
Tags for this Event:
Music > Americana
Property > Crystal Ballroom & Lola's Room
Related content (tags):