Eat, Drink, Feed Your Curiosity
1624 N.W. Glisan
Portland, OR 97209
(503) 223-4527
mission@mcmenamins.com
"The Assembly" hosts
Reel Music Festival
Magical Mystery Tour Revisited (NR)
Made in Portland: Selections from the Portland Music Video Festival (NR)
--
Wednesday, October 16, 2013
6 pm. doors; 7 p.m. show |
$9 per person; $8 for members |
21 and over
About Reel Music Festival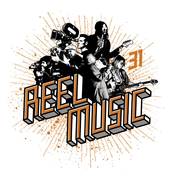 The Reel Music Festival showcases films that tell the creative, unexpected, and sometimes transformative origins of sounds so infused in our experience. We hope that our annual celebration of sound and image, and music and culture, offers something that will perk your curiosity, warm your soul, and send you scouting for new, and renewed, discovery – whatever your musical tastes.
Northwest Film Center website:
About Magical Mystery Tour Revisited (NR)
Buoyed by the earlier success of A Hard Day's Night and the triumphant success of Sgt. Pepper's Lonely Hearts Club Band, The Beatles began shooting a new film in September 1967 to introduce six new songs. Broadcast by the BBC on Boxing Day (December 26) that same year, it was greeted with nearly universal derision. Viewers were outraged by the disjointed script and shocked by the psychedelic spirit of an ambling bus outing across England. The story of this controversial film is retold in the cultural context of its time with the observations of Paul McCartney, Ringo Starr, Peter Fonda, Martin Scorsese, Terry Gilliam, Paul Merton, Neil Innes, and others. (60 min., United Kingdom, 2012, director: Francis Hanly)
About Made in Portland: Selections from the Portland Music Video Festival (NR)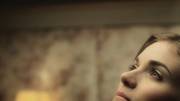 Music videos are the ultimate marriage of art and commerce; a breeding ground for up-and-coming filmmakers experimenting with their craft; a visual means of expression for musicians, singers, and songwriters; and the forum in which many of the greatest innovations in film and television production have started. The Portland Music Video Festival is dedicated to celebrating the production of the music video and nurturing the great partnership between the music and filmmaking communities in Portland and across the country. Curated and presented by PMVF director Dustin Morrow, this program of highlights from this year's festival includes videos by Portland filmmakers including Stefan Nadelman, Alicia J. Rose, and Daniel Fickle and videos from well-known Portland bands including Mean Jeans, Sallie Ford, Lost Lander, and the Portland Cello Project, plus plenty of fresh surprises. (80 mins., various directors.)
Sponsored by KZME.
Festival Website:
About --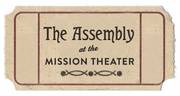 ... The Assembly
The Mission Theater – the place that first put beers into the hands of Portland theater-goers so many years ago – has proudly introduced a new line of programming, dubbed "The Assembly."
While retaining its relaxed environment, comfortable seating and matchless sightlines, the Mission is dropping its second-run movies, stepping up its food and beverage offerings, and – best of all – evolving the theater's programming dramatically. The core of The Assembly features film screenings with related lectures, interviews, and performances that bring cinema to life. And fans of Mortified, Miz Kitty and live music will be happy to learn that many of the live performances that we've all loved over the years will continue. After all, The Assembly's primary mission – engaging audiences with events that are both enriching and entertaining – has few boundaries!
So get your curiosity on and gather with us at The Assembly. There's a lot of world out there.
Map & Directions
Tags for this Event:
Events > History
Property > Mission Theater
Related content (tags):