"The Assembly" hosts
Back to School Movie Series
Fruitvale Station (R)
--
Monday, September 16, 2013
9 p.m. |
$7 per person |
21 and over
Buy Tickets
Tickets on sale now!
About Back to School Movie Series
Relieve those "Back To School Blues" with this inspired film series....
Wednesday, September 11
Samsara (PG-13), 7 p.m.
Thursday, September 12
The Magnificent Seven (NR) [1960], 7 p.m.
Friday, September 13
Samsara (PG-13), 6 p.m.
The Magnificent Seven (NR) [1960], 8:15 p.m.
Saturday, September 14
Samsara (PG-13), 3 p.m.
Fruitvale Station (R), 5:30 p.m.
The Magnificent Seven (NR) [1960], 8 p.m.
Sunday, September 15
Fruitvale Station (R), 6 p.m.
Samsara (PG-13), 8 p.m.
Monday, September 16
Fruitvale Station (R), 9 p.m.
About Fruitvale Station (R)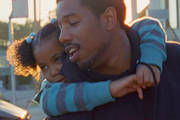 This is the true story of Oscar, a 22-year-old Bay Area resident who wakes up on the morning of December 31, 2008 and feels something in the air. Not sure what it is, he takes it as a sign to get a head start on his resolutions: being a better son to his mother, whose birthday falls on New Year's Eve, being a better partner to his girlfriend, who he hasn't been completely honest with as of late, and being a better father to T, their beautiful 4 year old daughter. He starts out well, but as the day goes on, he realizes that change is not going to come easy. He crosses paths with friends, family, and strangers, each exchange showing us that there is much more to Oscar than meets the eye. But it would be his final encounter of the day, with police officers at the Fruitvale BART station that would shake the Bay Area to its very core, and cause the entire nation to be witnesses to the story of Oscar Grant.
About --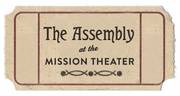 ... The Assembly
The Mission Theater – the place that first put beers into the hands of Portland theater-goers so many years ago – has proudly introduced a new line of programming, dubbed "The Assembly."
While retaining its relaxed environment, comfortable seating and matchless sightlines, the Mission is dropping its second-run movies, stepping up its food and beverage offerings, and – best of all – evolving the theater's programming dramatically. The core of The Assembly features film screenings with related lectures, interviews, and performances that bring cinema to life. And fans of Mortified, Miz Kitty and live music will be happy to learn that many of the live performances that we've all loved over the years will continue. After all, The Assembly's primary mission – engaging audiences with events that are both enriching and entertaining – has few boundaries!
So get your curiosity on and gather with us at The Assembly. There's a lot of world out there.
Map & Directions
Tags for this Event:
Events > History
Property > Mission Theater
Related content (tags):